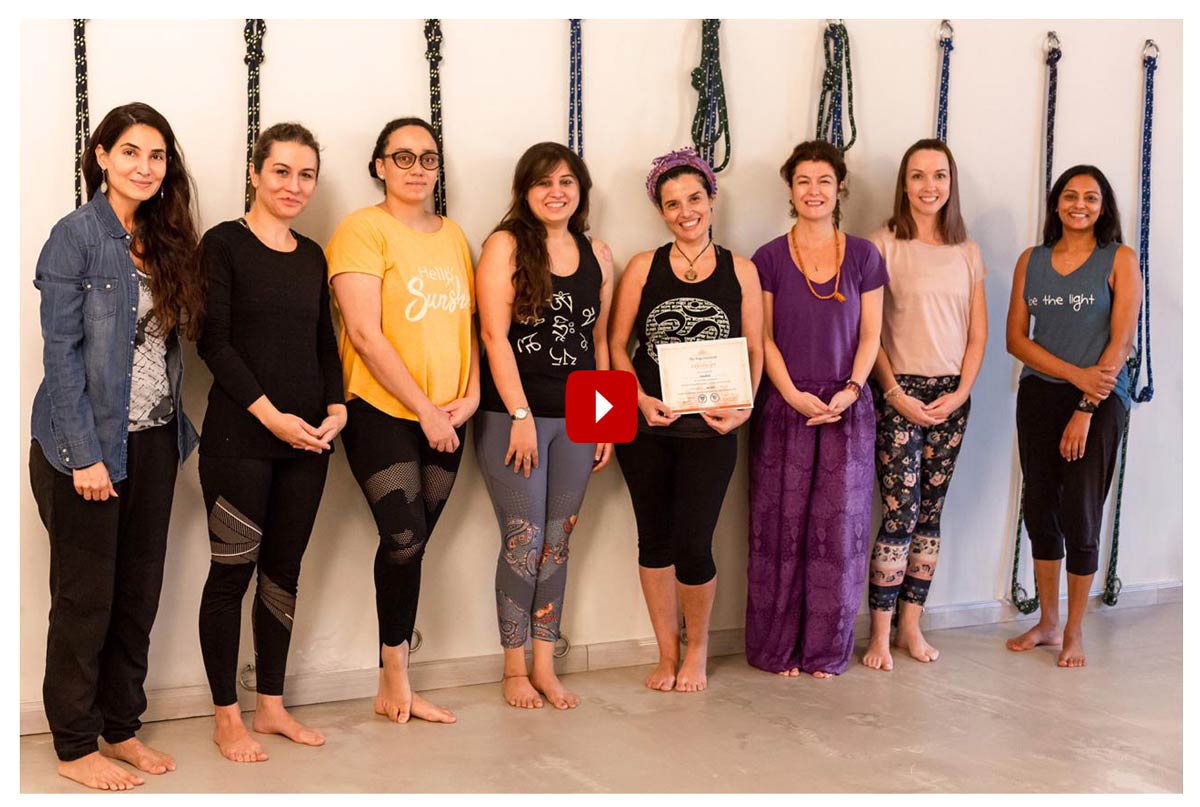 200-HOUR YOGA TEACHERS TRAINING COURSE, THE YOGA INSTITUTE
**EARLY BIRD PRICING UNTIL JULY 20**
SEPTEMBER to DECEMBER, Weekend Program
Teaching certification from world's oldest and most prestigious yoga school,
The Yoga Institute
Accredited by the international Yoga Alliance and Indian Ministry of Ayurveda, Yoga & Naturopathy (AYUSH)
Curriculum includes in-person training as well as live online lectures from the head of The Yoga Institute, Ma Hansa-ji Yogendra
Extensive comprehensive training manuals from The Yoga Institute covering seven modules
WHO IS THE TRAINING FOR:
Anyone wanting a thorough immersion into traditional yoga
Beginners to experienced students alike wanting to make yoga a way of life
Those wanting to learn practical yoga philosophy for daily living
Those wanting to learn how yoga can be used for physical and mental wellbeing
Those looking to teach traditional hatha yoga with an internationally-recognised certification
PROGRAM OVERVIEW
Seven modules over 14 weekends of theory and practical sessions. Topics include;
Introduction to Hatha Yoga, History & Background
Introduction to Patanjali Yoga Sutras
Bhavas of Buddhi –Basics of Yoga Education
Yoga anatomy and health & diseases
Yoga and mental wellbeing
Yoga and Stress Management
Asanas, Sequencing, Alignment and Adjustments
​Pranayama & Meditation
Yogic Diet & Ayurveda
Bandhas & Mudras
Shat Kriyas (cleansing techniques)
Teaching and communication skills
Guidelines for teachers
TTC HIGHLIGHTS
Yoga Alliance Accredited RYT200 Hours Hatha Yoga Certification from The Yoga Insititute along with accreditation from AYUSH (Indian Ministry of Ayurveda, Yoga & Naturopathy)
Comprehensive TTC course manual developed by The Yoga Institute
Vegetarian Sattvic meals throughout the course
An opportunity to teach community classes at Nilaya House upon graduation
25% off the three-month and six-month passes at Nilaya House
15% off products sold at the Nilaya House boutique
10% off on Nilaya House workshops with leading yoga teachers from around the world
DATES/TIMINGS
14 consecutive weekends starting September 4/5
Fridays 11:00-5:00pm
Saturdays 11:00-5:00pm
PRICING
AED11,500 until July 20
AED12,000 until August 
15AED12,500 until August 31
Confirm your spot now with a AED1000 deposit.
"Sneha has been the most wonderfully supportive and encouraging teacher sharing all her knowledge and passion for yoga as a way of life. We have been educated by team of amazing instructors who are all so enthusiastic to share their wisdom. I have felt part of a very compassionate and encouraging community with Sneha and the team at Nilaya House who has guided me in the beginning of this positive life long journey. I am for ever grateful." – Anne.
"My experience on the 200hr TTC has been very positive. Sneha is a fantastic teacher and has curated and supported the course in difficult circumstances this year. My knowledge of the yogic way of life and personal practice have benefited from carefully prepared material and well informed and knowledgeable/trustworthy teachers. Nilaya House is a shala with heart! Thank you very much!" – Catherine.
ABOUT THE YOGA INSTITUTE
The Yoga Institute, is one of the oldest and most awarded Yoga Schools, located in the heart of Mumbai, India. The founder Yogendraji, who studied under his guru Madhavdasji, a Siddha Yogi, passed on the lineage of Classical Hatha Yoga practices and its application as a way of life for a householder yogi. Now entering it's 103rd year, The Yoga Insititute is renowned for spreading authentic teachings of hatha yoga techniques and philosophy through its' teacher-training courses worldwide. The course is accredited by Yoga Alliance, Govt. of India, AYUSH India and the International Federation of Yoga.
CURIOUS TO LEARN MORE
Learn more about this training by joining one of our orientation sessions with lead teacher Sneha Arora. These sessions will be conducted at Nilaya House on Tuesdays 12pm and Fridays 4pm through-out June/July.