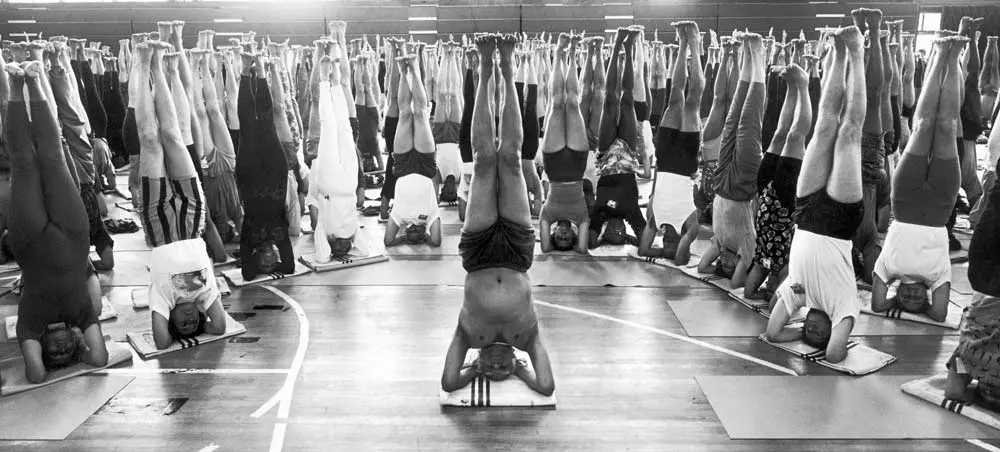 Nilaya House offers the most extensive range of Iyengar classes in the UAE, with around 20 classes per week taught by five different teachers, suitable for all levels of practitioners. Our downstairs and upstairs shalas at Nilaya House is dedicated to teaching the method, fully-equipped with the required props including a large rope wall, characteristic of a traditional Iyengar yoga shala.
Iyengar Yoga, named after and developed by B. K. S. Iyengar, and described in his bestselling 1966 book Light on Yoga, is a form of Hatha yoga that has an emphasis on detail, precision and alignment in the performance of posture and breath control.
Iyengar Yoga is an ideal form of yoga for;
Complete beginners to yoga
Those with back pain or body pain
Those with specific injuries
Those wanting to reduce stress and increase wellbeing
Iyengar Yoga can help;
improve circulation
address insomnia
reduce anxiety
strengthen and tone the body
improve posture and breathing
regulate hormones
bring about a more peaceful mindset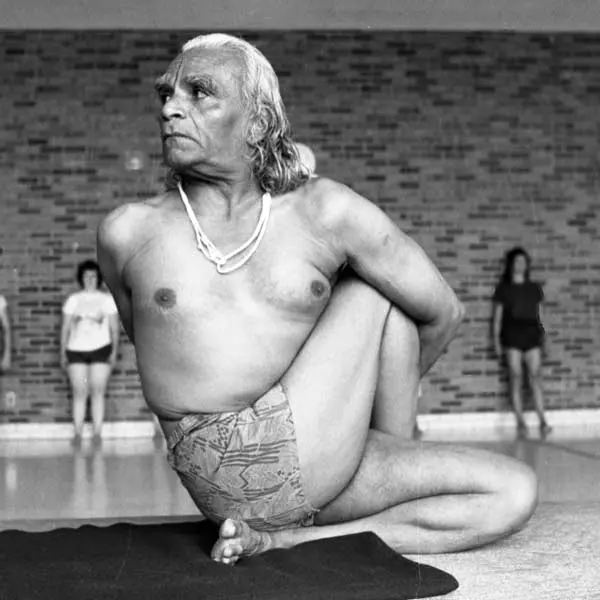 BKS Iyengar
Iyengar yoga takes the name of its founder BKS Iyengar, who died in 2014, aged 95. Until only a few months before he died he was still practising yoga, and actively involved in the yoga institute at Pune, India. The teaching style that Iyengar developed is characterised by the use of props, precise instruction and a focus on alignment. We commonly use visual demonstrations and sometimes help with adjustments. Teachers of Iyengar yoga undergo many years of training to gain certification.
Yoga That is Fun, Dynamic, Challenging but Safe
During a class we usually cover a range of poses (or asanas) and sometimes variations of the same pose.
Classes begin and end quietly, so students can walk out feeling invigorated, but relaxed.
Yoga requires us to be attentive and develops our ability to be mindful.
Yoga classes sometimes require strong physical exercise – but this is always geared to the student's level of experience and ability.
Poses are done in a way that will not cause injury. Students are given alternatives if certain poses are not suitable. And over time, through the practice of yoga, we learn how to modify poses with props or variations according to our needs.
We look to ensure the poses are done safely, while also exploring our limits – in this way we can find out something new about ourselves and our bodies.
In class, students can learn by hearing instructions and seeing demonstrations. Students may also benefit from receiving adjustments while in a pose.
Yoga with Props
Yoga is for everyone, regardless of age, health status, current fitness and flexibility. Props are used in the Iyengar style of yoga to help us find proper alignment and practice safely. Props assist us to get into poses and can be used to support us in restorative poses.
Teaching Style
We all learn in different ways. So the Iyengar style of yoga employs a variety of techniques:
Demonstration – you may be asked to watch the teacher or another student do a pose.
Instruction – you may hear verbal instructions from the teacher.
Adjustment – the teacher may give adjustments to assist students in a pose.
Each of these methods can aid the learning process and students may experience one or all of these methods of teaching in class. If students do not wish to be adjusted by a teacher, we encourage them to let him or her know. We are fully committed to respecting the needs and wishes of students.
(courtesy of Penrith Yoga School)
IYENGAR YOGA – ALL LEVELS
This class is open to all levels of yoga practitioners from a raw beginner to the regular practitioner. In this class, you will be introduced to the fundamentals of the Iyengar yoga method that lays strong emphasis on sequencing and alignment. Iyengar Yoga offers a safe and systematic progression of yoga study. The frequent use of props such as belts, blocks etc helps students practice each asana to the best of their ability.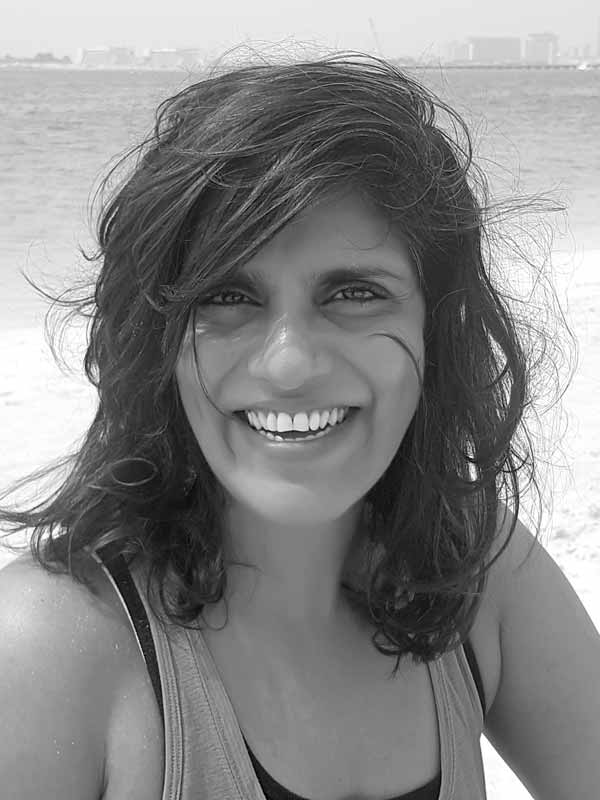 Naseem started practising Iyengar Yoga in 2001 with Djoeke Van Der Werf one of the pioneer Iyengar Yoga teachers in Dubai. She started teaching after completing her Introductory Level certification in 2004. Over the years she has had the good fortune of studying at Ramamani Iyengar Memorial Yoga Institute in Pune under Guruji BKS Iyengar. In addition she has attended classes and workshops with Geeta and Prashant Iyengar. Other senior teachers she has studied with include Jawahar Bangera, Rajvi Mehta, Gabriella Giubilaro , Mary Dunn and James Murphy among many. She currently holds Junior Level II Intermediate Certification and is working towards Level III under the guidance of Azita Dadfar a Senior Iyengar teacher in Dubai.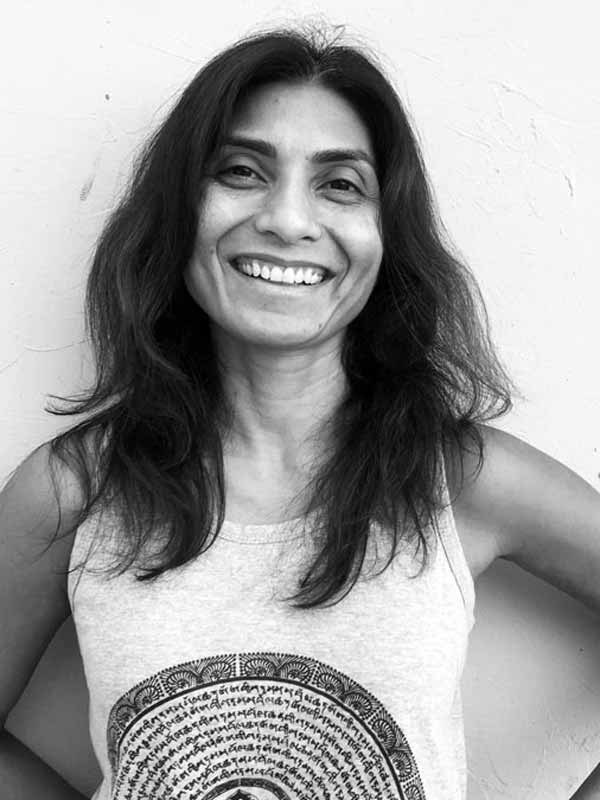 Aparajita has been teaching yoga since 2008. Over the years she has practiced different styles including Bikram, Bihar School of Yoga and Iyengar Yoga. She completed her teachers' training at Yoga Point in Nasik and is currently training under the Iyengar Method at the Iyengar Institute in Pune. Her classes are fun and approachable, with attention to alignment, breath and maintaining mindfulness through the practice.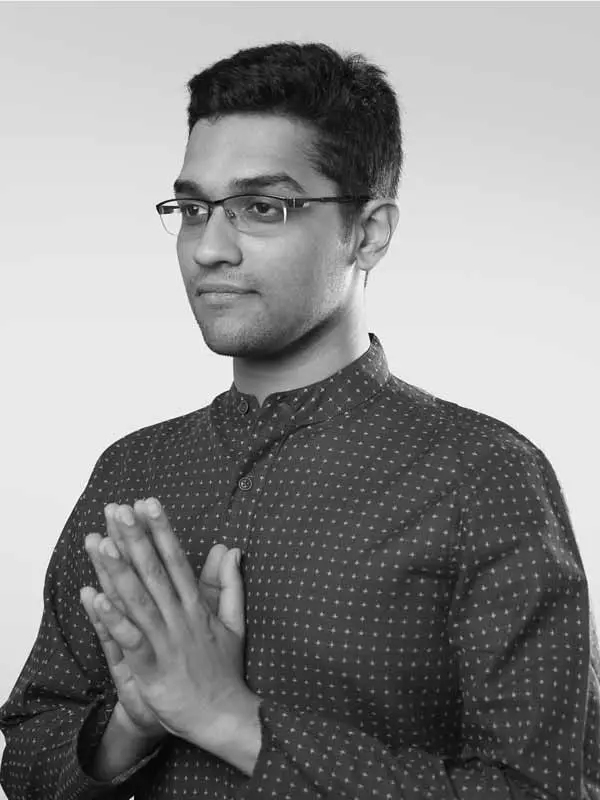 Rangaji is a certified Iyengar yoga teacher and also holds a Masters of Yogic Science from SVYASA University Bangalore. He has a strong interest in how yoga can been used to maintain health and combat lifestyle related diseases. He has spent time applying yoga techniques to patients in hospitals in Bangalore, including apprenticing under Dr. John Ebenazer in his orthopaedic hospital and with Dr. Gladson Johnson in understanding biomechanics and application of exercise in the field of injury management and prevention. Rangaji compliments his knowledge in yoga with foam rolling and self-myosfascial TP therapy.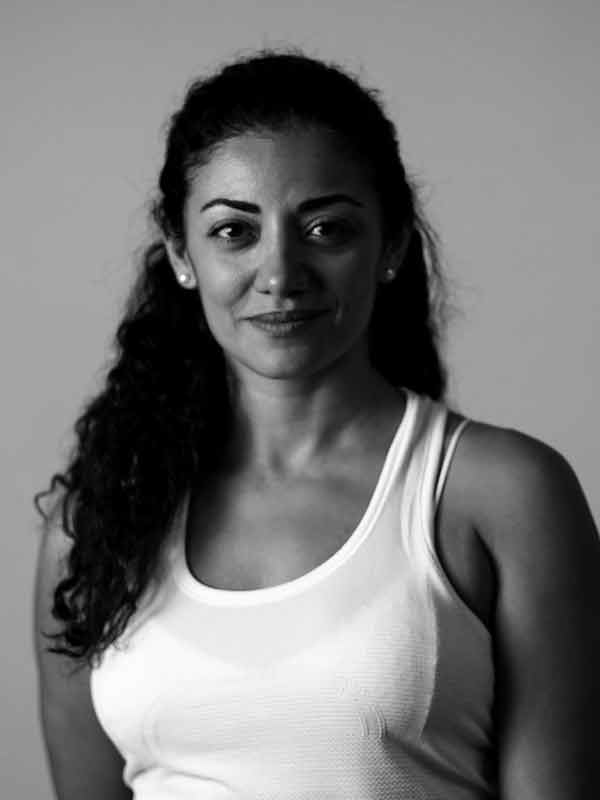 Hodis has worked in fitness since 2001 and has been teaching yoga since 2008. She is currently training within the Iyengar method of yoga, regularly studying with her teacher Gabriella Giubulario in Florence Italy. Her classes combine her deep understanding of the body along with the desire for students to experience the peace and wellbeing that yoga can bring. She is fluent in Iranian, English and French.