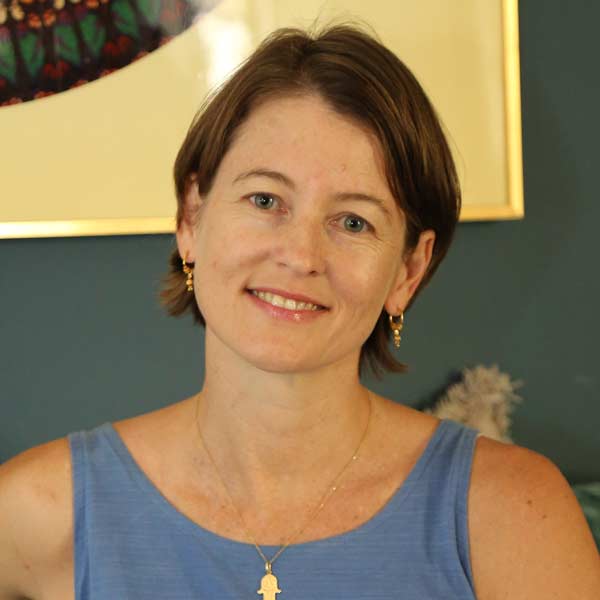 Nea Ferrier
Nea is the founder of Ashtanga Yoga Dubai and Nilaya House.
Authorised level 2 by Paramguru R Sharath Jois in 2010, Nea has made 12 individual trips to Mysore and was one of the first students to assist in the shala in 2010.
Teaching for the past 15 years Nea started the first Mysore programme in Nagoya Japan and taught at the Jois Yoga Shala in Sydney. She has also taught Mysore classes and workshops in Beijing, Istanbul, Jeddah, Moscow and Perth. She has been teaching in Dubai since 2013.
An avid student of yoga for close to 20 years, Nea continues her studies in the darshans of Vedanta, Tantra, Ayurveda and Veda Chanting, alongside remaining a committed practitioner and teacher of Ashtanga yoga.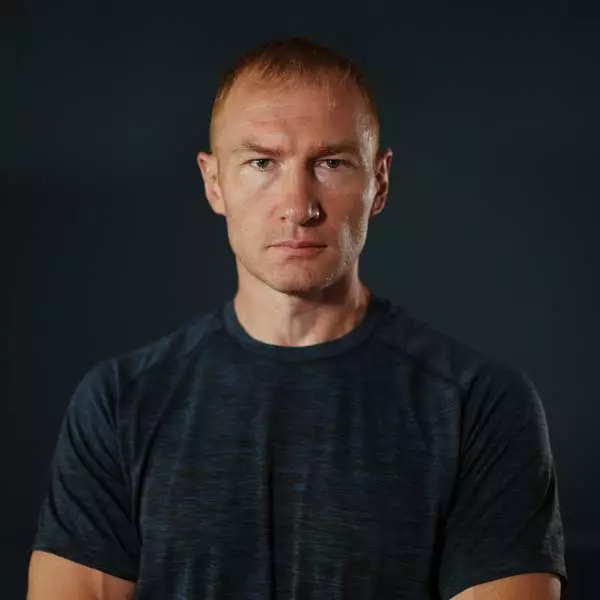 Alexey Pavlyukov
Alexey has been practising Ashtanga yoga since 2007 studying with authorised teachers in Moscow.
In 2010 he became a student of KPJAYI and has made five individual trips to Mysore since that time, as well as attending multiple trainings, three workshops with Sharath Jois and classes with David Swenson, Richard Freeman, Lino Miele, Petri Raisanen, Eddie Stern and Mark Darby.
Alexey has been teaching Ashtanga yoga for the last eleven years, firstly at the Ashtanga Yoga Shala and Ashtanga Yoga Center in Moscow, and at Ashtanga Yoga Dubai since 2015.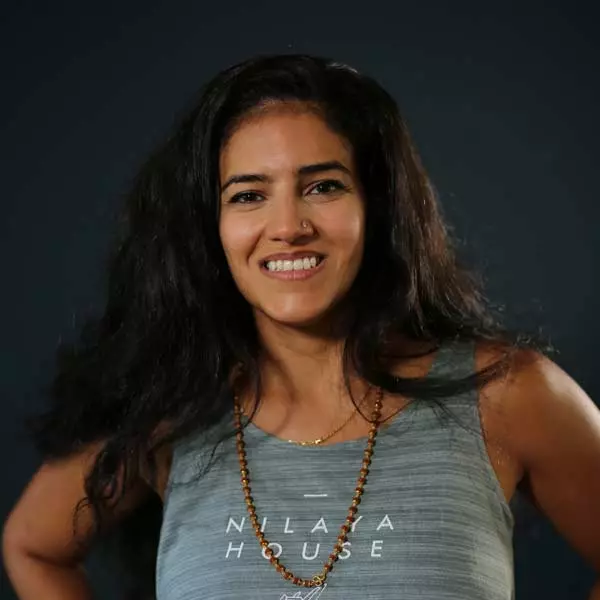 Anmar Arjan
Anmar has been practising Ashtanga yoga for 17 years. She completed her yoga teachers' training with senior teacher Mark Darby in Montreal Canada in 2009 and has also studied yoga in Mysore India.
She continues to maintain her regular yoga practice at Ashtanga Yoga Dubai alongside a full-time career in the corporate world and her role as a founding partner of Nilaya House.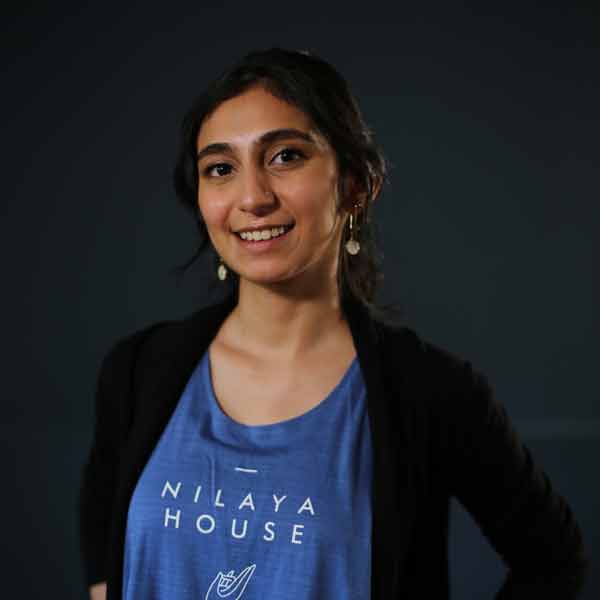 Zainab Ali
Zainab is a certified yoga teacher and has been on her yoga journey since 2014. Her classes are inspired by her own dedication to the traditional system of Ashtanga yoga.
An advocate of mental health and wellbeing, Zainab aims to create a safe space during her classes and hopes for her students to draw their focus inwards and find a sense of calm.
Zainab continues to study under senior yoga teacher Nea Ferrier at Ashtanga Yoga Dubai regularly assisting her during the Mysore sessions and has attended several workshops with international yoga teachers such as Mark Robberds, Deepika Mehta and Petri Raisanen.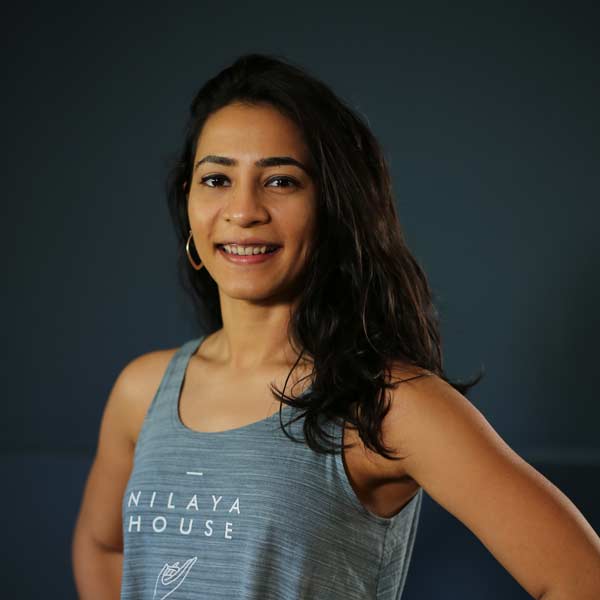 Zainab Hafizji
Zainab has been practising Ashtanga yoga for more than five years. She has practised under the guidance of R. Sarawasthi Jois in Mysore, Sharmila Desai in Goa and continues her studies with Nea Ferrier and Alexey Pavlyukov at Ashtanga Yoga Dubai.
Zainab completed her 200 Hrs. YogaWorks Vinyasa teacher training in Dubai in early 2020 and has been teaching full time since then. She is an assistant teacher in the Mysore classes at Ashtanga Yoga Dubai as well as teaching Ashtanga level 1 classes and courses.
Her classes follow the traditional Sanskrit count and allow for modifications to suit the students needs. She incorporates drills to increase range of motion and mobility when required and assists her students to access the limitless potential of the human body.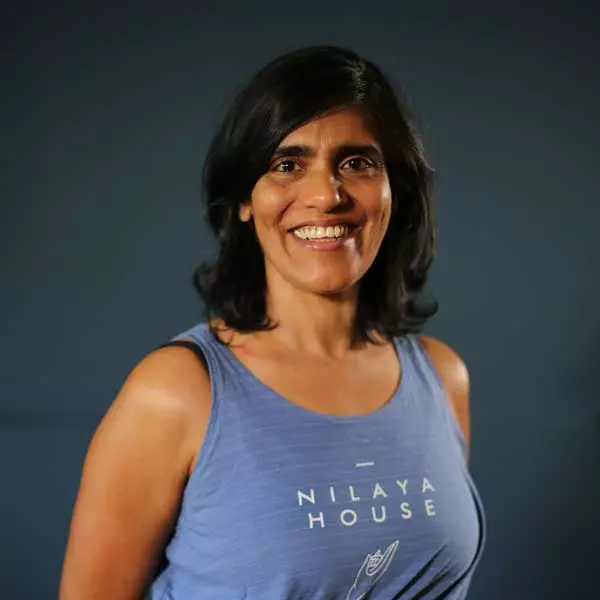 Naseem Kapasi
With the blessings of Guruji BKS Iyengar Naseem has been sharing her experience and knowledge as a yoga teacher since 2004.
She is thankful for indulging in the Iyengar methodology of teaching and practising because of the immense physical, mental and psychological benefits of this approach. Mindful movement whether dynamic or static is key to self awareness.
Naseem does not take herself or life too seriously which is clearly reflected in her fun and dynamic style of teaching but at the same time she is considered quite the task master.
"Be Happy" is her mantra in life and to be kind to one's body and soul and to treat it with love and compassion.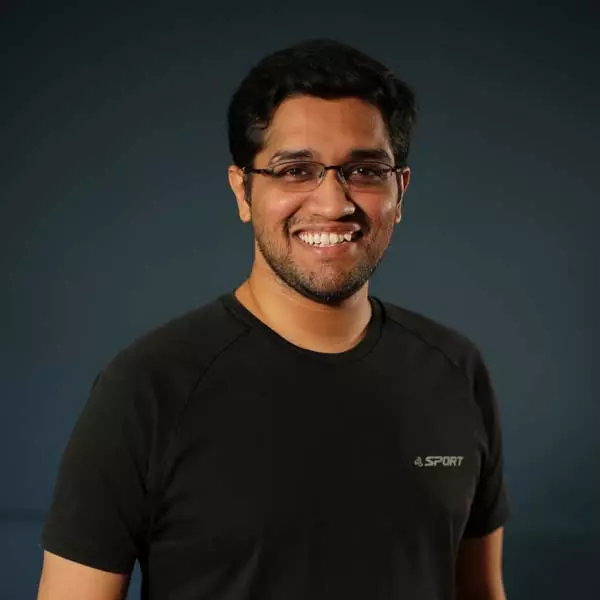 Rangaji Ramachandran
Rangaji is a certified Iyengar yoga teacher and holds a masters in yoga from SVYASA Bangalore, which helps him bring a contemporary approach to yoga.
His approach to the biomechanics of yoga has paved the way to handling health from a new perspective. This was inspired greatly by Dr Gladson Johnson, a Sports Physiotherapist from Bangalore (Attitude Prime Physio). He also uses complementary techniques from other bodywork systems to enhance the experience of yoga, all the while retaining its traditional essence.
He has spent time in an Orthopaedic Hospital under the guidance of Dr John Ebenazer in administering yoga to patients as a way of managing and improving their overall health. He believes yoga should be learnt as a subject, and not just practised as a physical form.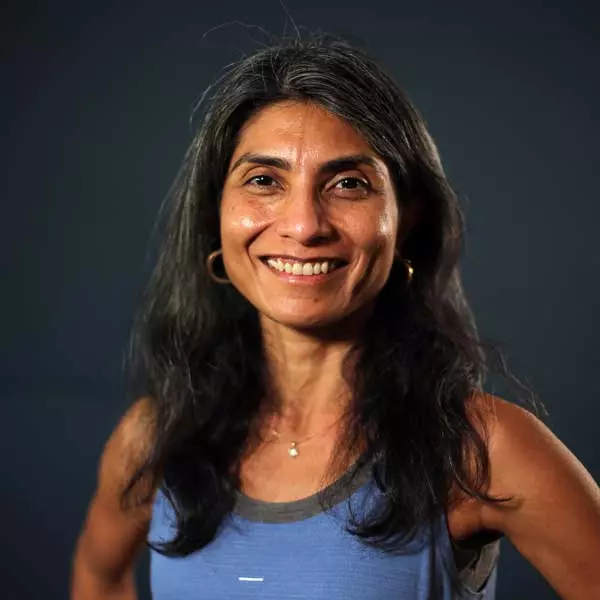 Aparajita Ghose
Aparajita has been teaching yoga since 2008. Over the years she has practised different styles including Bikram, Bihar School of yoga and Iyengar yoga.
She completed her teachers' training at Yoga Point in Nasik. She continued her yoga training and is a certified Introductory Level 1&2 Iyengar yoga teacher.
Her classes are fun and approachable, with attention to alignment, breath and maintaining mindfulness through the practice.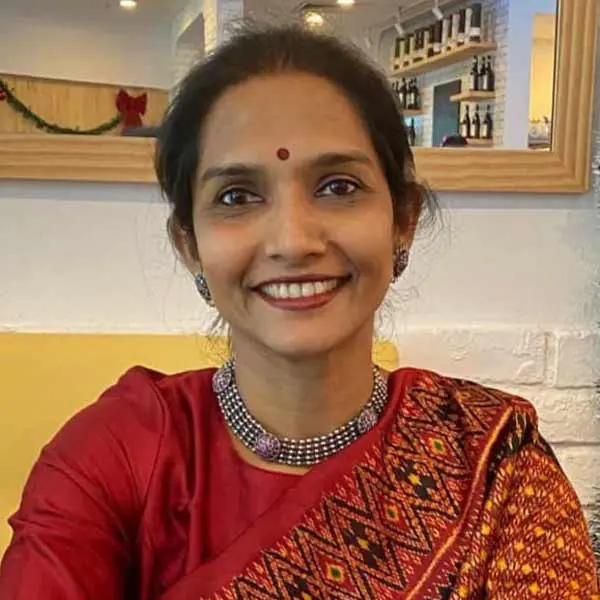 Paramasivam Shanmuga Vaidvu
Vadivu has been practicing Iyengar yoga since 2012 in Singapore. She was Certified in 2019 and taught at the reputable Iyengar yoga center and BKS Iyengar Yogashala, Singapore.
She regularly visits and practices at the Ramamani Iyengar yoga institute in Pune under the tutorship of Abhijata, the granddaughter of BKS Iyengar.
She has attended many workshops globally with teachers such as Bobby Clennell, James Murphy(U.S), Eyal Shirfroni(Israel), Zubin Birjoo(India) to learn and constantly upgrade her knowledge.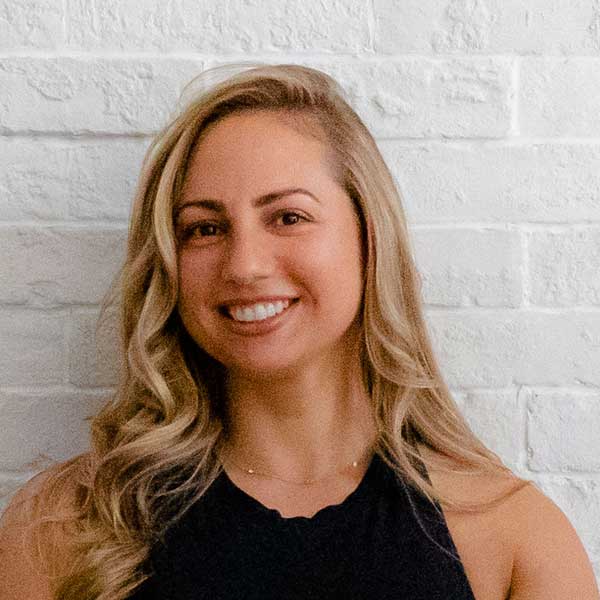 Sara Otto
Sara is an E-RYT 500hrs Dharma yoga teacher. She is also MYO fascial authorized and Yin certified by Jo Phee and has completed advance teacher trainings with Julie Martin.
Through Sara's multi-disciplinary teachings, her aim is for her students to feel stronger, more mobile and balanced, resulting in emotional and mental clarity alongside the physical benefit.
Sara's teaching focuses on a combination of a dynamic, positively challenging and uplifting physical practice, whilst also incorporating other facets of yoga such as breathwork (pranayama) and meditation.
She has been practising yoga for fifteen years and has been teaching for six.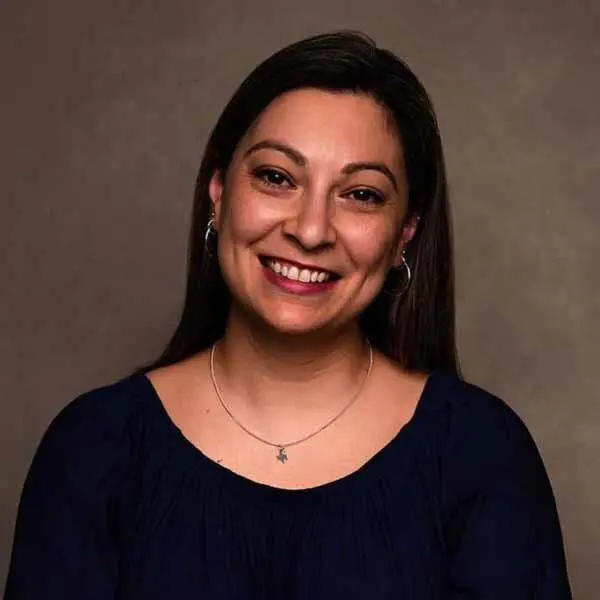 Britni Allen
Britni Allen CD(DONA) has a degree in Health Education and Kinesiology and is a Certified Doula, lactation counselor, Hypnobirthing Instructor and Waterbirth advocate.
She is also certified to teach Prenatal, Postnatal and Mommy & Baby yoga, and is currently continuing her education to become certified as a Childbirth Educator.
She has been teaching yoga in Dubai since 2014, as well as providing doula support with the aim to offer couples physical, emotional, and informational support throughout their pregnancy, labour and the birth of their baby.
She teaches her prenatal yoga classes from the perspective of a teacher, a doula and a mother. She strongly feels that the benefit of prenatal yoga, breathwork, and the support of a doula can help promote a more positive birth experience.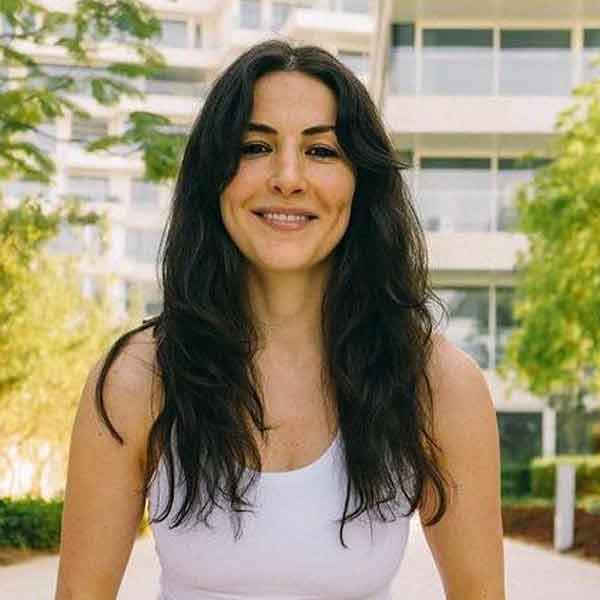 Basma Saimua
Basma has been practising yoga for 13 years. She completed her teacher training in 2015 and another in 2017, followed by multiple trips to India to deepen her practice.
Although a practitioner of various styles of yoga, she finds Yin Yoga to be a great balance to the fast-paced, modern-day life. As a working professional herself, she found Yin Yoga calmed her mind and body and has, for the last four years, made it her main focus as a teacher.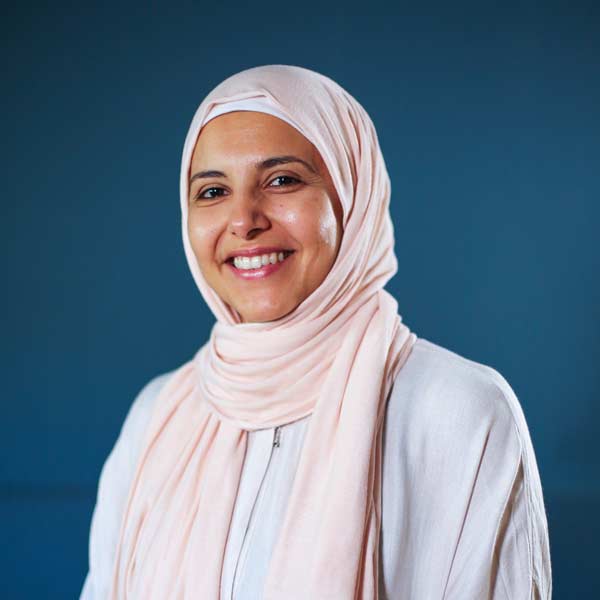 Nassima Benamane
Passionate about Ashtanga and Restorative yoga, two completely opposite styles, Nassima believes that life is all about finding the balance that works for you.
Nassima is a Trauma-Informed registered Hatha yoga teacher (RYT500+ Hrs.) with the Yoga Alliance. She has been teaching yoga classes for three years alongside continuing her education and expanding her knowledge. She is specifically trained in Restorative yoga as well as in Relax and Renew Level one®; a training conducted by Judith Hanson Lasater.
She is currently enrolled in a 850-hour program to become a yoga therapist.
Besides teaching Nassima runs a small business of handmade yoga and meditation props that she makes herself in Dubai.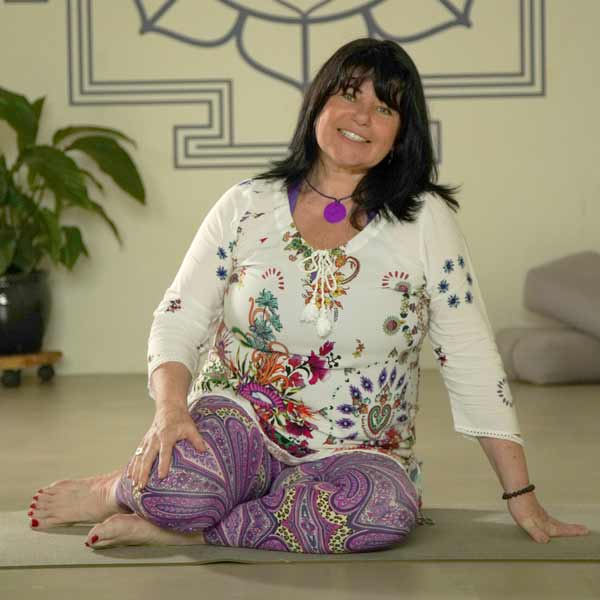 Cathy Beasley
Cathy has been practising yoga Nidra since 2007. Primarily trained in Divine Sleep Yoga Nidra® teacher training with Jennifer Reis at Kripalu, USA, Cathy has continued her education in this field attending workshops with globally renowned yoga Nidra teachers to develop a broad knowledge of traditional and modern-day yoga Nidra practice.
With a background in the corporate world combined with practising energy work, including Breathwork, Sound Healing, Reiki, Pranic Healing, and Reconnective Healing, Cathy offers a practical, grounded, supportive and empathic approach to her classes.
Her yoga Nidra class is accessible to all, incorporating physical movement, energy work, relaxing self-massage techniques and sound healing for a fully immersive experience.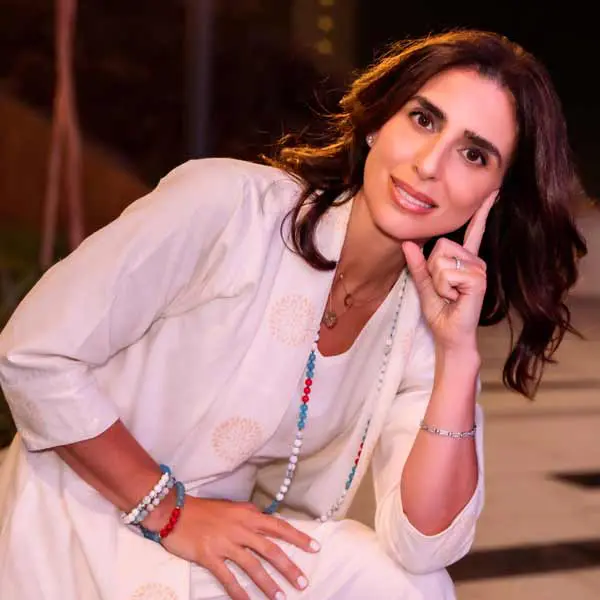 Nancy Zabaneh
Nancy is a pioneer of physical, mental, emotional and spiritual fitness in the Arab region, dedicated to spreading awareness via diverse methodologies. A Kundalini yoga teacher and trainer with the US-based Aquarian Teacher Academy (KRI), she was a crucial element in founding yoga in the region. She has helped train nearly 100 Kundalini yoga instructors in the Arab world.
Based in Dubai for over 20 years, her work spans across North America, Europe, Asia and the Middle East. Nancy was the first in the region to certify in Compassionate Inquiry, the psychotherapeutic approach developed by acclaimed physician Dr Gabor Mate that reveals what lies beneath appearance.
Formally educated at both McGill University and the London School of Economics with an MA in International Relations, Nancy trained as a diplomat, and began her career in the corporate world, before training in Neuro Linguistic Programming (NLP), counselling skills, suicide intervention, and a range of alternative therapeutic techniques. She is a human relations mentor, humanitarian and motivational speaker.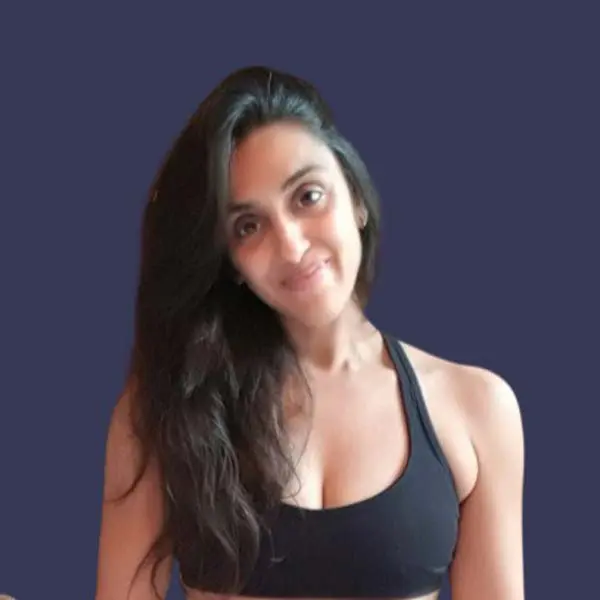 Ruchika Madhan
Ruchika has been practising Hatha yoga since 2008 and teaching since 2010.
Her aim is to preserve and share the fundamentals of yogic way of life through asanas, pranayama, yoga nidra, dhyana & yoga philosophy. Her classes are firmly based on the traditional and authentic approach of Hatha Yoga incorporating pranayama, relaxation and meditation.
She is certified by The Yoga Institute Mumbai and additionally acquired her 1000+ hrs training in Rishikesh. Ruchika is also certified in Pre & Post Natal Yoga and is a woman's health coach.