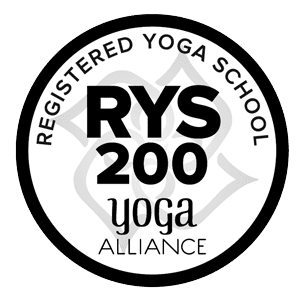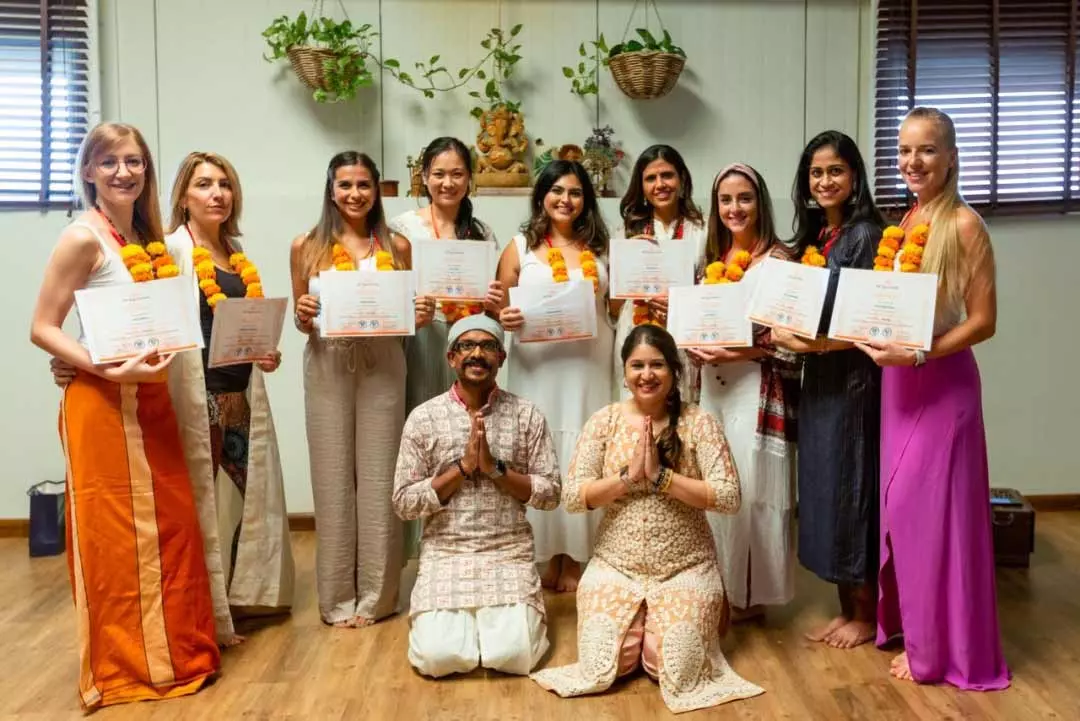 ORIENTATION SESSIONS
Curious to know if this training is for you? Come in and visit us at Nilaya House and have
an intro session with one of our teachers.
Whatsapp us on 050 230 1363 to book or book an appointment below.
Start Your Teaching Journey with this Yoga Foundations Training
Teaching certification from world's oldest-and-most prestigious yoga school, The Yoga Institute
Accredited by the international Yoga Alliance and Indian Ministry of Ayurveda, Yoga & Naturopathy (AYUSH)
Curriculum includes in-person training with a panel of senior teachers as well as live online lectures from the head of The Yoga Institute, Ma Hansi-ji Yogendra
Extensive comprehensive training manuals from The Yoga Institute covering seven modules
Vegetarian Sattvic meals provided throughout the training
Ongoing teaching opportunities at Nilaya House community classes after graduation
DATES/TIMINGS
---
Five-weeks, weekday format
January 8 – February 4, 2024
10:00am – 5:00pm
AED10,750 – EARLY BIRD TIL OCTOBER 31
AED13,000 – REGULAR PRICE
Or for AED13,000 split the training into four interest-free payments (via tabby). Offer valid til November 30.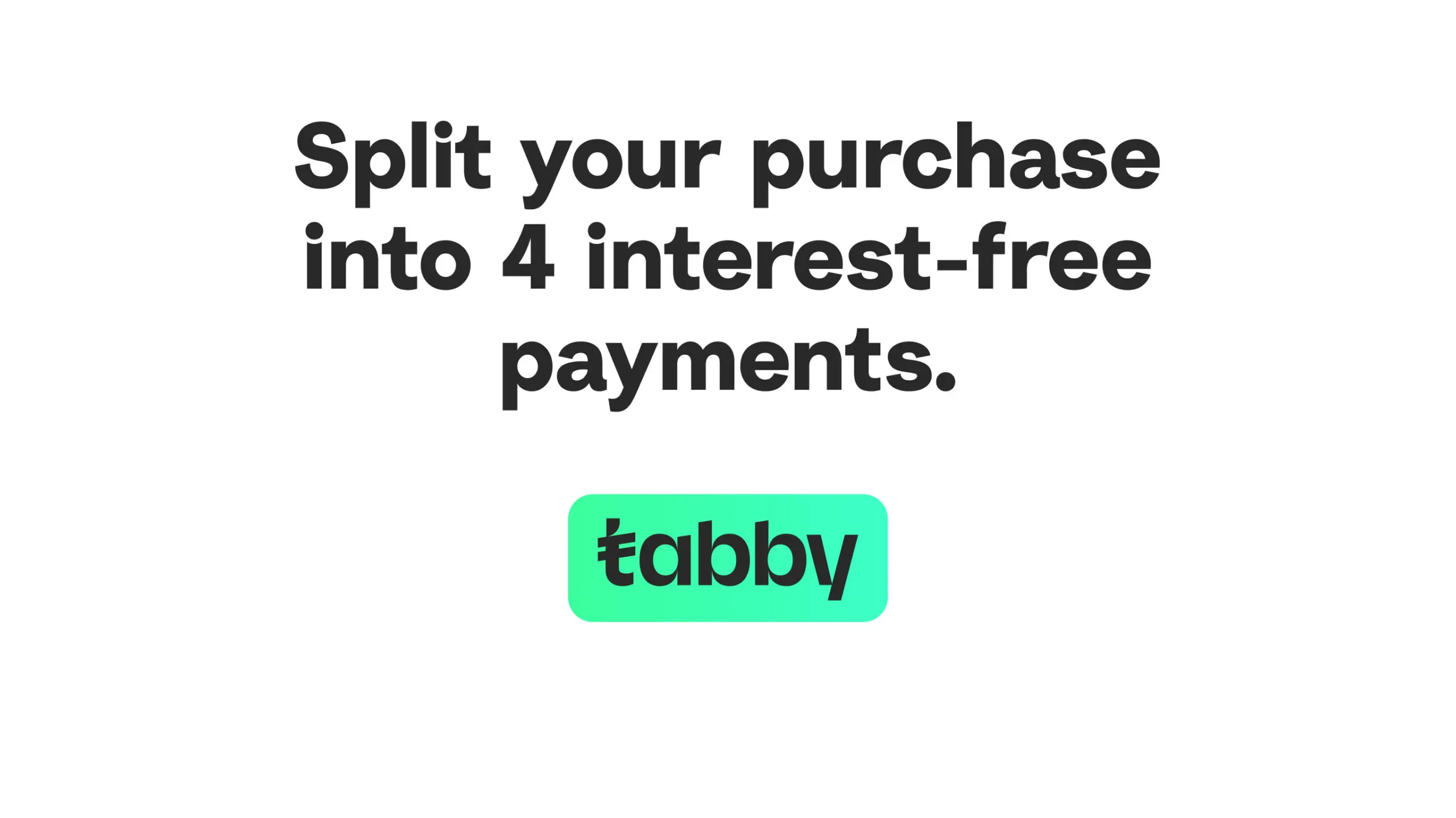 SECURE YOUR SPOT ON
THIS TRAINING WITH A
AED1000
NON-REFUNDABLE DEPOSIT
(Full payment to be completed by course start date, or date agreed with payment plan).
Curious to know if this training is for you? Come in and visit us at Nilaya House and have an intro session with one of our teachers.
Whatsapp us on 050 230 1363 to book.
I've just finished the 200 Hour Yoga Institute TTC program with Nilaya House. I have to say this has been an incredible journey. If anyone wants to do an authentic Hatha Yoga training – this is the course that is happening in Dubai.
Through the course, I received not only knowledge of Hatha Yoga but also formed relationships and bonds with the people of the program. The training is very nurturing. They talk not just about asanas but they teach you a lot of content about concepts, and philosophy which is incredible. I'm just sad that I hadn't found this program earlier.
"The Teachers training course really helped me from a physical and a mental level. For me, personally, if I have to say how this journey has been, I need to go back to the beginning of the year, where I started off in a very low mental state and I wasn't sure of what I wanted to do. There was lack of clarity, I felt like I wasn't growing enough in my own personal life and suddenly this course came up for me. It was a matter of three days where I came to know about it and I decided to do it because it just felt right at that moment. And I feel like this has been the best decision I've ever made in my life. This has been really amazing for me, and it has given me a lot of clarity, and what I want to do with my own life. I'm physically also much better. It has helped me not be addicted to different vices. I've become healthier in terms of my diet and I'm mindful of what I am eating and drinking."
What I loved most about the Teacher Training course was the length it took. With most other institutes I found that everything would be crammed into a short amount of time, whereas here it was spaced out into a period of three months.
I found that to be very helpful and useful as I got the time to absorb the knowledge and practice everything that we've been taught. I also enjoyed my personal interactions with all the instructors. Having more than one source of knowledge was very helpful.
I also received a lot of guidance and assistance to manage my work-life balance as I was a little worried as to how I would manage a full-time work schedule and the yoga course. Luckily, with the help of the instructors and the flexible options, I was provided with I was able to continue until the end and the support I received was extremely motivating.
If you are looking for the free time to start or the right time to start, then the right time is always now
"The experience was absolutely beautiful, it was a very spiritual experience. What related the most with me was the philosophy of yoga. The catch for me to come into this was more asanas, but the more I learnt about the philosophies, about the Bhavas, about different types of yogas and yoga path.
The knowledge was just wonderful, it was amazing and I have really truly understood that yoga is a way of life – and it's not an activity that you do, but a life that you live, based on all the wonderful principles and philosophy that I learnt in this course.
The teachers were amazing, very knowledgeable. Each session left me completely in awe of the content of what was being taught and the expertise of the teachers was amazing."
WHO IS THIS TRAINING FOR?
---
Anyone wanting a thorough immersion into traditional yoga
Beginners to experienced students alike wanting to make yoga a way of life
Those wanting to learn practical yoga philosophy for daily living
Those wanting to learn how yoga can be used for physical and mental wellbeing
Those looking to teach traditional hatha yoga with an internationally-recognised certification
TTC PROGRAM OVERVIEW
---
Introduction to Hatha Yoga, History & Background

Introduction to Patanjali Yoga Sutras

Bhavas of Buddhi –Basics of Yoga Education

Yoga anatomy and health & diseases

Yoga and mental wellbeing

Yoga and Stress Management

Asanas, Sequencing, Alignment and Adjustments

Pranayama & Meditation

Yogic Diet & Ayurveda

Bandhas & Mudras

Shat Kriyas (cleansing techniques)

Teaching and communication skills

Guidelines for teachers
The 200-hr TTC provides an excellent foundation for practitioners of yoga. 
ABOUT THE YOGA INSTITUTE
---
The Yoga Institute, is one of the oldest and most awarded Yoga Schools, located in the heart of Mumbai, India. The founder Yogendraji, who studied under his guru Madhavdasji, a Siddha Yogi, passed on the lineage of Classical Hatha Yoga practices and its application as a way of life for a householder yogi. Now entering it's 103rd year, The Yoga Insititute is renowned for spreading authentic teachings of hatha yoga techniques and philosophy through its' teacher-training courses worldwide. 
The course is accredited by Yoga Alliance, Govt. of India, AYUSH India and the International Federation of Yoga.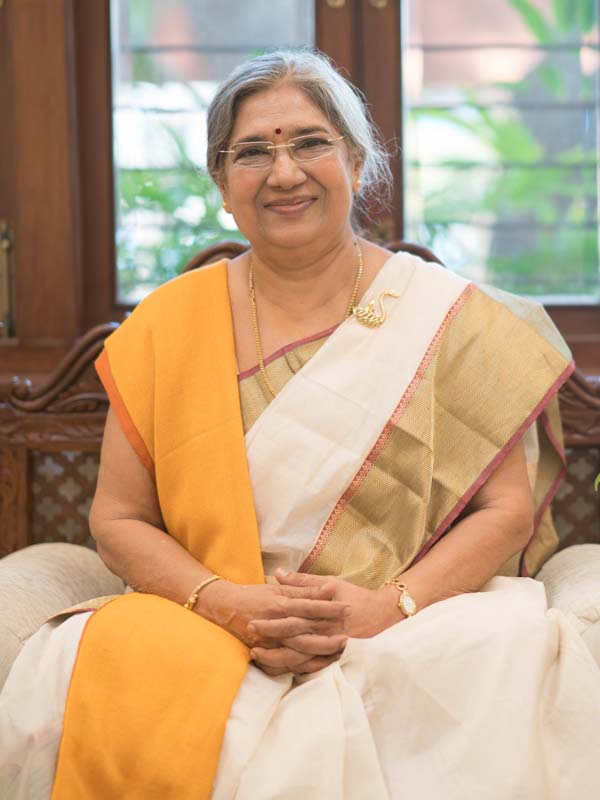 MA HANSAJI YOGENDRA
A dynamic and charismatic personality, Smt. Hansaji, wife of Dr. Jayadeva Yogendra and present Director of The Yoga Institute, has dedicated her life to the running of the Institute and to teaching yoga as a way of life in a completely practical way. She is perhaps best known throughout the nation due to her involvement in the popular television series 'Yoga for Better Living', first aired in 1980.
She was recognized for her contribution to Women's Health through the award presented by SPARC. She has conducted several seminars and lecture tours in India and in Europe, Australia, Canada, Pakistan, Hong Kong and United States of America. She has also authored many Yoga books and articles. She was invited by the National Council for Education Research and Training along with Dr. Jayadeva to advise on formulating a Yoga education syllabus for schools nationwide.
Bharat Gaurav award honours given to Dr. Hansaji Yogendra (Director- The Yoga Institute) for extraordinary contribution and excellence in the field of yoga. The honours were conferred at the UK House of Commons in British Parliament in London on July 19th, 2019 by Sanskriti Yuva Sanstha which was graced by many luminaries from the UK government and Yoga fraternity worldwide.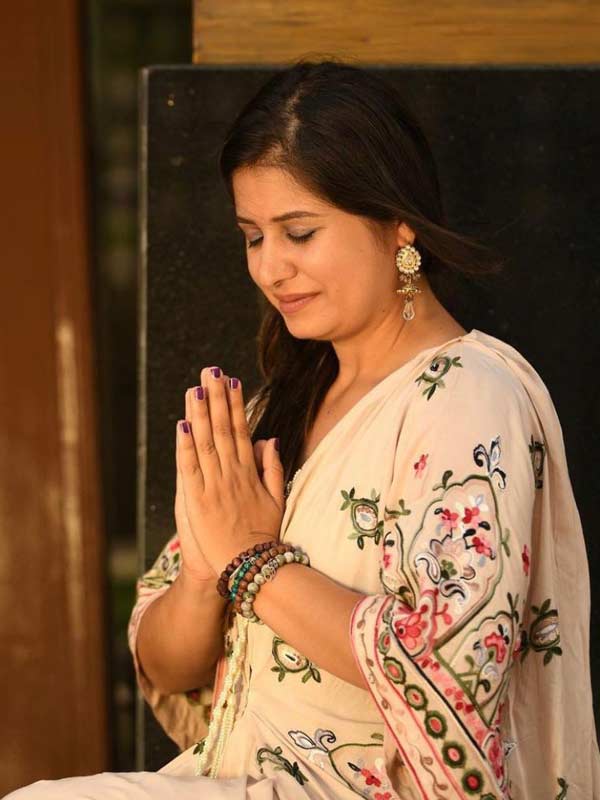 SNEHA ARORA – COURSE LEADER
Sneha started her journey as a yoga practitioner 15 years ago at the oldest school of yoga, The Yoga Institute, India with a year-long Teachers Training course. She then became the course co-ordinator and taught at The Yoga Institute for four years after her training and also accompanied the Dean Hansaji Yogendra for workshops in Hongkong and France. She has also trained at Hatha-based Yoga Schools in India in methods including Sivananda and Iyengar yoga. Bhakti Yoga, Meditation and Therapeutics were an extended part of the learning and teaching.
Having an international career as a Yoga Practitioner and Kirtaneer, in countries including Turkey, Bali, Hong Kong, North America and Dubai, she is now an affiliate to THE YOGA INSTITUTE, India and Yoga Alliance registered teacher as well.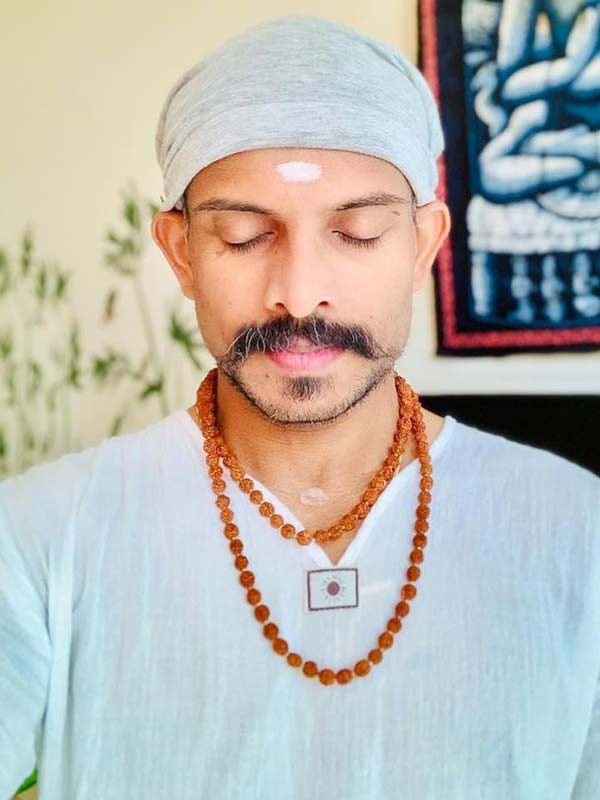 VIPIN M.
Vipin is a passionate Sadhaka (practitioner) and considers blessed to be growing up learning from all the Guru's imparting the profound teachings since early days of his life. This has been his inspiration to interpret all the ancient texts and apply this in various fields of life including Yoga and develop simple ways to take students on a journey far and deep into the secrets of Yoga and it's philosophy. He is an ERYT 500 Hatha & Ashtanga Vinyasa teacher as well as a Reiki and Pranic healing practitioner.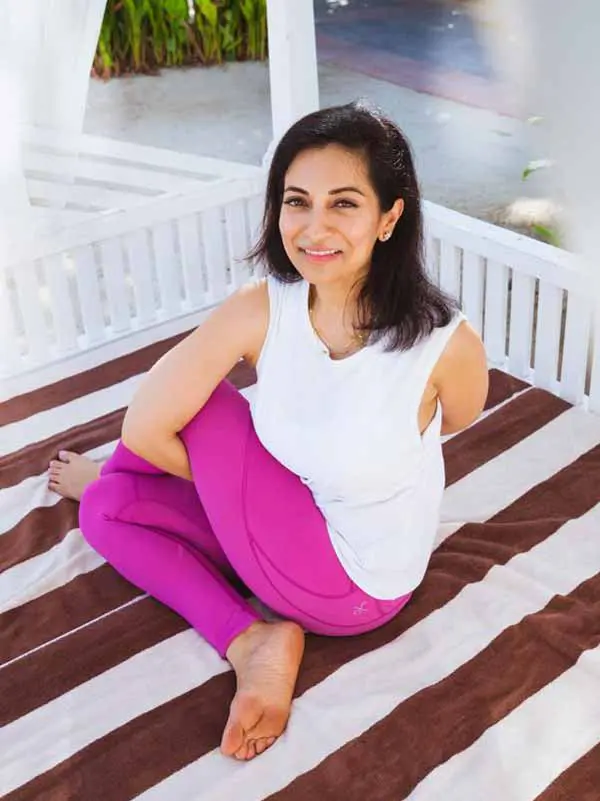 PAYAL BARUA
Payal is from the state of Assam in India. She is a mum to a nine-year old with cerebral palsy, birth trauma and is a very vocal supporter of people with disabilities.
She is a formally certified Hatha yoga teacher by the Sivananda Yoga Vedanta. She has completed multiple trainings in yoga for people with injuries, disabilities, seniors as well as prenatal yoga. She can teach in both French and English.
Payal is also a certified Health coach helping clients with gut and hormone health, fertility, menstrual health as well as autoimmune conditions.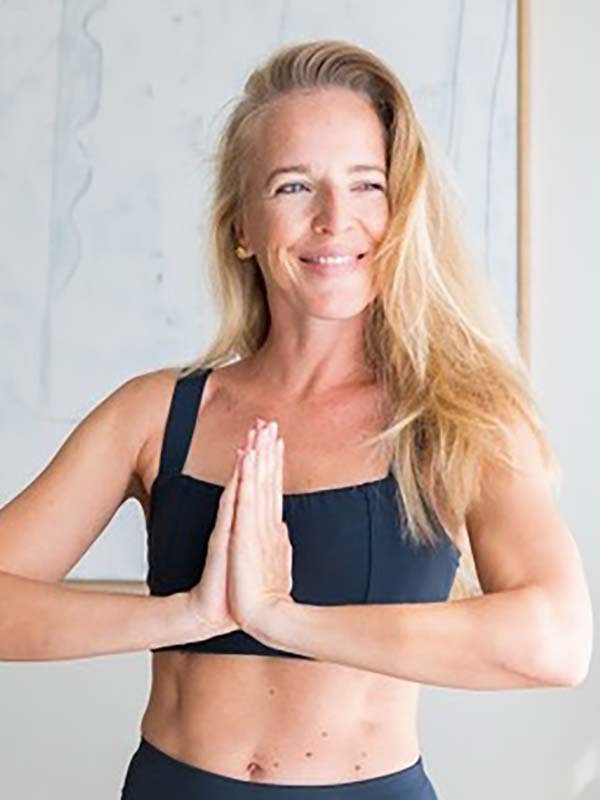 PETRA KAPICIAKOVA
Petra is a RYT200 yoga teacher certified by The Yoga Institute. She has also completed and Advanced Pranayama training with the Institute, and served as assistant teacher on 200-hr trainings. She teaches regular hatha yoga classes in Dubai, and will teach the asana classes on the upcoming training.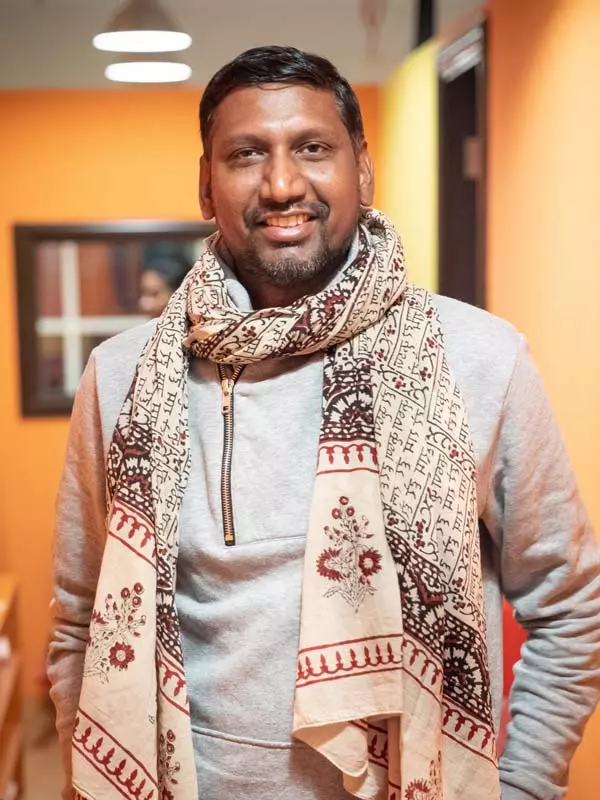 HARINAAM ANAND – BHAKTI YOGA & PHILOSOPHY
Harinaam is a well-known Kirtan singer who has been practicing Bhakti Yoga for the past 19 years. Harinaam currently performs kirtans in yoga festivals, yoga studios concerts educating the audience on the power of mantra chanting. His has a deep knowledge about the Bhagavad Gita and overall yoga phlosophy.