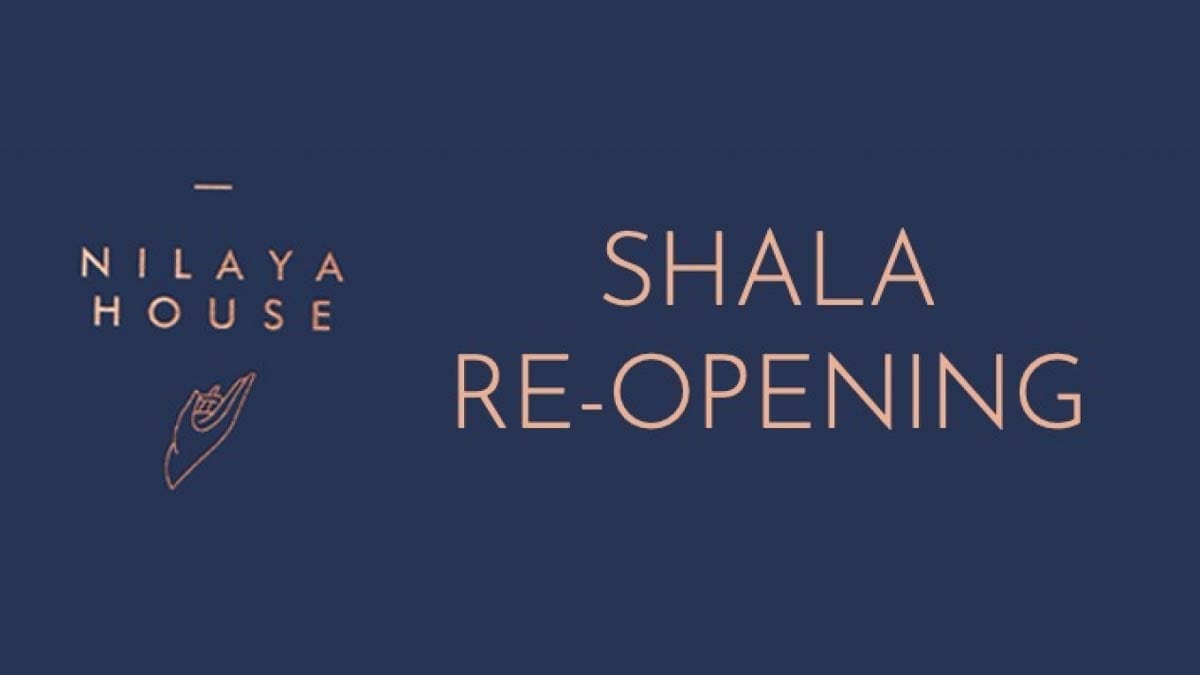 Dear students,
We will re-open Nilaya House with a limited in-shala schedule starting this weekend. Meanwhile the online schedule will continue unchanged. A couple of the in-shala classes will also have the option to join in via zoom.
We hope by running a combination of in-shala and online classes, we can continue to support your yoga practice in the best way possible, while also adhering to the guidelines set by the Dubai government for this particular time period.
The shala has been sanitized according to Dubai Muncipality standards and we will continue to uphold our high standard of cleanliness. Bring your own mats and other props and note that we will not be able to offer showering facilities at this time.
The in-shala schedule is below. Please note we will not be accepting walk-ins so it is essential you pre-book these classes as the class sizes have been reduced to allow for adequate spacing between mats. 
Finally, take your time in adjusting to new routines. In the words of Ayurveda teacher Dr Robert Svoboda;
" The key to a satisfying life is smooth transitions, departing gracefully from the previous and accelerating slowly into the following, proceeding calmly and methodically forward in the pursuit of our goals."
Yours in Yoga,
Nea
---
FRIDAY MAY 29
8:30 – 10:0am – Ashtanga Full Led Primary (Nea)*SATURDAY MAY 30
8:00-10:00am – Ashtanga Yoga Mysore Class (Alexey)
9:00-10:15am Iyengar Yoga (Hodis)  – from June 6*
7:30-8:45pm – Iyengar Yoga (Ganesh)
SUNDAY MAY 31
6:30-9:00am – Ashtanga Yoga Mysore Class (Nea)MONDAY JUNE 1
6:30-8:00am – Iyengar Yoga (Rangaji)*
WEDNESDAY JUNE 3
6:00-7:30pm – Ashtanga Yoga Mysore Class (Alexey)
THURSDAY JUNE 4
8:30-9:45am – Iyengar Yoga (Rangaji)*
*in shala and via zoom
For the latest timetable of online and in-shala classes please check our website or the schedulehouse app.