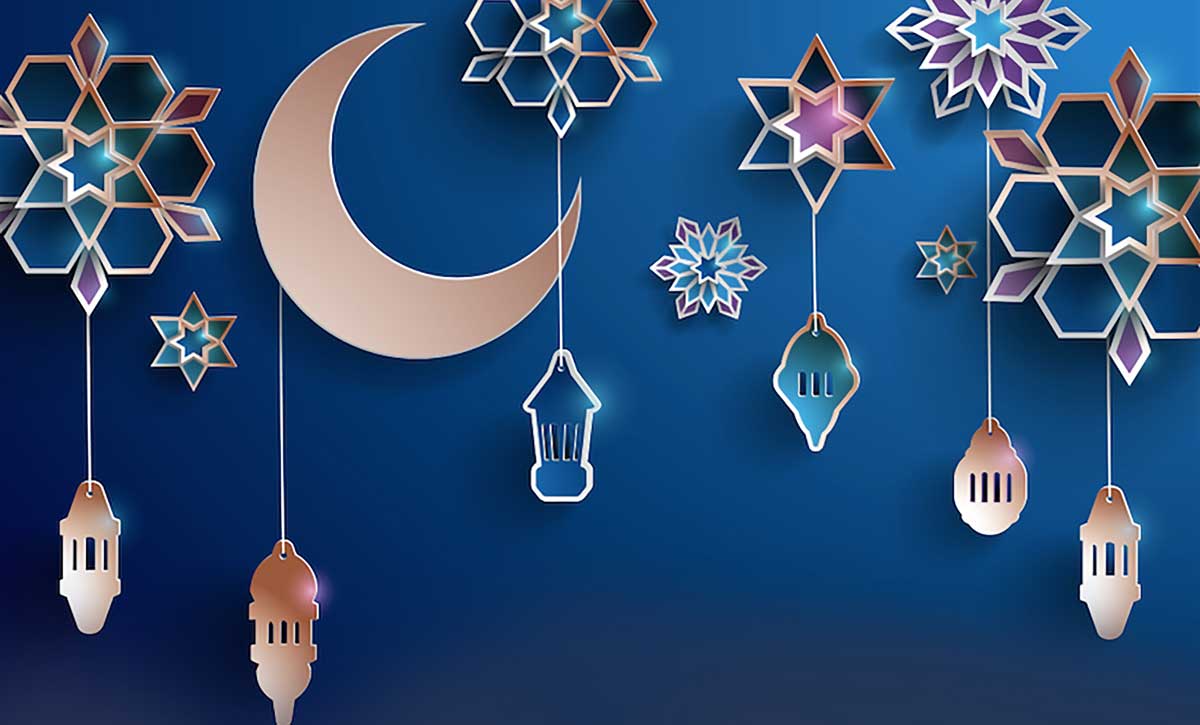 Dear Students,
Ramadan is here and we have a wonderful schedule of classes for all our students, fasting or non-fasting who are interested in using the holy month for supportive and nourishing yoga practices.
One of the highlights of this month will be free daily ONLINE MEDITATION meetups (Sunday to Thursday 6:00-6:30am) hosted by Nilaya House teachers Aparajita Ghose and Amanda Smith. A wonderful opportunity to turn inwards and establish or re-establish a meditation practice.
We're also excited to announce a special Ramadan pass, to encourage daily practice during this time – AED800 for a 20-class pass valid until Eid.
Our class times have been adjusted slightly to account for Ramandan – please see the full schedule below.
Ramadan Kareem!
BREAKING THE PATTERNS: CHANGE YOUR HABITS, CHANGE YOUR LIFE
WITH NANCY ZABENAHAs a community facilitator in the Beyond Addiction program, Nancy will be sharing a special 3-part Ramadan series in collaboration designed for anyone seeking to overcome an unhealthy habit.
A combination of Kundalini Yoga, breathing techniques, meditation, relaxation, self-reflection, diet, lifestyle adjustment and stress management is used to conquer the unwanted habit.
MONDAYS – 10:00-11:30am
MAY 4 , MAY 11 , MAY 18

Learn more about Nancy's work in the realm of addiction. nancyzabaneh.com
Included with Nilaya House membership or Ramadan special pass.
Or AED65 for a drop-in or AED150 for all three.
ONLINE MEDITATION MEET-UP (FREE CLASS)
SUNDAY to THURSDAY
6:00-6:30am
GENTLE VINYASA FLOW WITH ZAINAB ALI
SUNDAY, MONDAY & WEDNESDAY
4:00-5:15pm
YOGA FOUNDATIONS WITH HODIS KAVIAN
SUNDAYS & TUESDAYS 
5:00-6:15pm
IYENGAR YOGA WITH NASEEM
TUESDAY 9:00-10:30am
AWAKENING TO LEELA WITH SHEETAL RAJAN
Leela is a cosmic concept from ancient Indian wisdom. It can be defined as the playfulness of the supreme consciousness – a divine play that keeps us flowing in the illusion (maya) of reality. The idea that God (the Original Consciousness) continually transforms into the diversity of creation in order to understand itself from infinite angles. And in this flow of creation and destruction, joy and pain, up and down, YOU are given a choice – stay unconscious or enjoy the ride with self-awareness.
But how do you join the ride? How does one become aware?
Energy Coach Sheetal Rajan, The Sacred Being, welcomes you to a workshop where you will understand Leela from the perspective of Science, Spirituality, Religion and Sacred Geometry. Supported by discoveries in neurological science and curated tennets of spirituality and religion, Sheetal opens doorways for self-awareness. She further breaks down the concept of Leela into 6 unique virtues and delves into each virtue and how you can master that virtue.
Every student gets a FREE 30 minute online energy coaching session with Sheetal Rajan
(to be used within May 2020)
SATURDAY MAY 2
4:00-6:00pm
AED 160
ONLY 18 SPACES AVAILABLE
YOGAWORKS VINYASA TTC
ONLINE via ZOOM
SUNDAY MAY 3 – SATURDAY JUNE 6The GOLD-STANDARD for Vinyasa Yoga Teaching Training is now OPEN to students from through the UA/GCC/INDIA/PAKISTAN. This is the first time this famous international Yoga Alliance training is available in this region outside of the UAE. The training will be run online via zoom conferencing software led by senior teacher Liz Terry, based in Dubai UAE.
An amazing opportunity to be certified by the prestigious YogaWorks. Read more here
For inquiries email [email protected]
ON SALE NOW UNTIL MAY 2
AED800 for a 20-class pass, valid til Ramadan end.
Unused classes maybe rolled over to the next month with the purchase of another NH pass.
Not valid for Mysore classes.
"When practicing mindfulness, even directed toward something as ordinary as breathing,
we enhance the part of the mind that is aware of the way things are while diminishing the part that is stressed because things are not the way we want them to be" – Andrew Olendzki.Read full article
NILAYA HOUSE RAMADAN SCHEDULE
SUNDAY
6:00am – Meditation Meet-up (Amanda)
6:30am – Ashtanga full led primary (Alexey)
8:30am – Iyengar yoga (Naseem)
4:00pm – Iyengar yoga (Rangaji)
4:00pm – Gentle Vinyasa Flow (Zainab)
5:00pm – Yoga Foundations (Hodis)
5:00pm – Restorative yoga (Aparajita)MONDAY
6:00am – Meditation meet-up (Aparajita)
6:30am – Iyengar Yoga (Rangaji)
7:00am – Ashtanga Mysore (Nea)
9:00am – Yin Yoga (Amanda)
9:00am – Breaking the Patterns (Nancy)
10:30am – Iyengar yoga (Ganesh)
4:00pm – Gentle Vinyasa Flow (Zainab)
5:00pm – Iyengar Yoga (Ganesh)
5:00pm – Ashtanga full led primary (Alexey)
5:00pm – Restorative Yoga (Hodis)
5:30pm – Mindfulness Meditation (Emma)
TUESDAY
6:00am – Meditation meet-up (Amanda)
6:30am – Ashtanga full led primary (Alexey)
8:00am – Yoga for Pregnancy & Birth (Britni)
9:00am – Iyengar Yoga (Naseem)
9:00am – Ashtanga level 1 (Nea)
10:30am – Iyengar Yoga (Aparajita)
3:30pm – Hatha Yoga (Sneha)
4:00pm – Ashtanga level 1 (Nea)
5:00pm – Yoga Foundations (Hodis)
5:15pm – Pranayama (Naseem)
WEDNESDAY
6:00am – Meditation meet-up (Aparajita)
6:30am – Iyengar Yoga (Rangaji)
7:00am – Mysore class (Nea)
9:00am – Vinyasa Iyengar (Hodis)
10:30am – Iyengar Yoga (Ganesh)
4:00pm – Gentle Vinyasa Flow (Zainab)
5:00pm – Ashtanga full led primary (Alexey)
5:00pm – Iyengar Yoga (Ganesh)
5:15pm – Yin Yoga (Amanda)THURSDAY
6:00am – Meditation meet-up (Amanda)
6:30am – Ashtanga full led primary (Alexey)
8:30am – Iyengar Yoga (Rangaji)
9:00am – Kundalini Yoga (Nancy)
9:00am – Ashtanga level 1 (Nea)
10:30am – Iyengar Yoga (Naseem)
11:00am – Yoga for Pregnancy & Birth (Britni)
4:00pm – Ashtanga level 1 (Nea)
5:00pm – Hatha Yoga
FRIDAY
8:30am – Ashtanga full led primary (Nea)
9:00am – Yoga for Pregnancy & Birth (Britni)
SATURDAY
8:00am – Iyengar Yoga (Aparajita)
10:00am – Iyengar Yoga (Hodis)
11:00am – Energy Medicine (Cathy)
5:00pm – Tai Chi (Marko)
5:30pm – Buddhist meditation (Camilo)