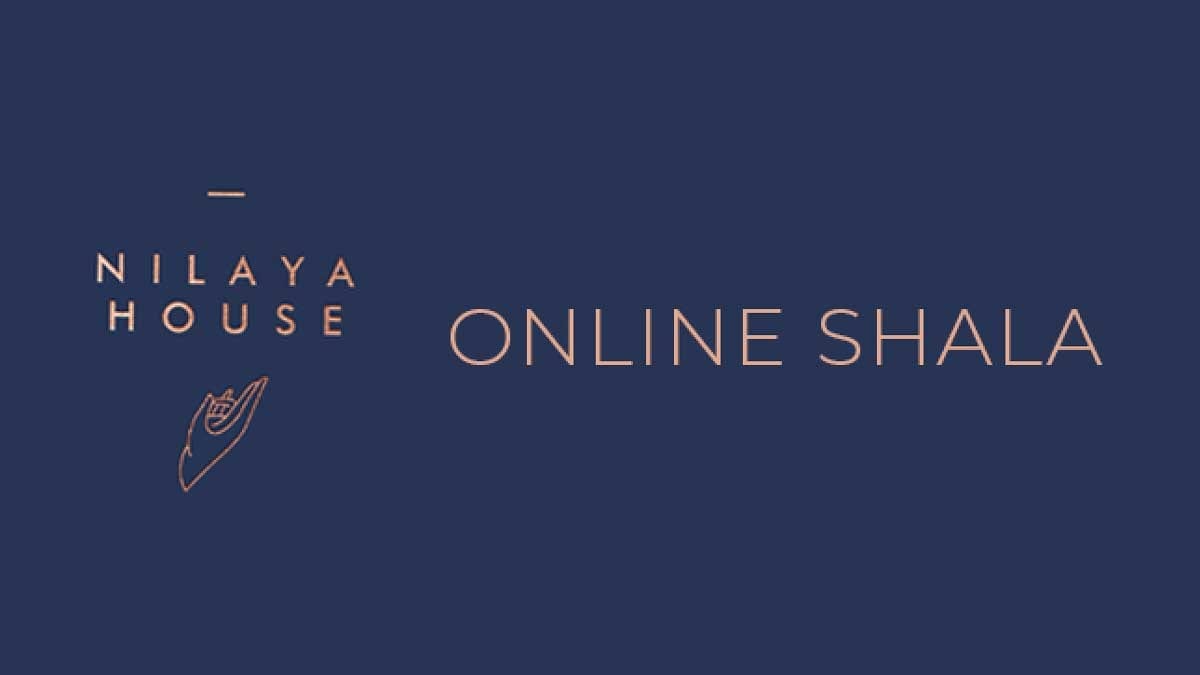 Dear Nilaya House friends,
From this Sunday March 29, all our classes will be online via zoom conferencing.
The schedule will be the same as before, with the addition of some extra classes including Ashtanga led, Mindfulness Meditation, Restorative Yoga and Pranayama.
HOW DO WE YOGA-ZOOM?
What happens in these classes? Are they live?
Yes they are live in real time just like a regular class, only rather than taking place in the shala, you'll be able to attend from your home.
Can the teacher see me?
Yes! In preparation for the class, find a quiet secluded area in your home lay out your mat, and remember to wear something more than your underwear.
Can I ask the teacher questions?
Yes you will be able to speak directly to your teacher. However, please set your microphone to mute to cut out any ambient sound when not speaking directly.
How many students will be in the class?
For Iyengar, Yin and Meditation classes a maximum of 12 students, for Ashtanga led classes a maximum of 25.
How do I book for these classes?
Exactly how you used to – via our website or the schedulehouse app (available from the Apple app store and the Google play store). Just make sure you book 60 minutes prior to the class so we have time to send you the access link. You will not be able to attend without prior bookings.
How do I access zoom?
After booking for your class on schedulehouse you'll be sent an access link by email. If it's your first time your first time using zoom, you'll be guided through a simple and free software download. You'll then have access to the class. You can download zoom on your phone or laptop. We recommend a laptop as a larger screen will enable you to see the teacher and other students more clearly.
What is the cost of these classes?
We will be reactivating all Nilaya House passes on Sunday which you'll be able to use to book and attend zoom classes. Monthly passes continue to be the most cost effective way of attending Nilaya House classes, however we realise in these uncertain times that personal finances may be suffering, so we are are lowering our drop-in price from AED110 to AED65, to enable you to pay-as-you-go at a discounted rate. In either case we hope you will be able to continue your regular practice with us.
If you have lost your job and income due to Covid-19 please email me directly [email protected]
Will the classes be recorded?
To ensure the privacy of participating students, these sessions will not be recorded and not available for replay.
If you have any further questions, don't hesitate to be in touch. We're learning as we go in this new online-shala world, so feedback is welcome!
We'll also be continuing some free facebook live-streamed classes and special events for those unable to join the zoom sessions. See you in our online shala very soon.
Yours in Yoga,
Nea
---
NILAYA HOUSE ONLINE SCHEDULE – (effective Sunday March 29)
SUNDAY
6:30am – Ashtanga full primary (Alexey)
8:30am – Iyengar Yoga (Naseem)
6:00pm – Restorative Yoga (Aparajita)
MONDAY
6:30am – Iyengar Yoga (Rangaji)
8:30am – Ashtanga half primary led (Nea)
9:00am – Yin Yoga (Amanda)
10:30am – Iyengar Yoga (Ganesh)
5:30pm – Mindfulness Meditation (Emma)
6:00pm – Ashtanga full primary (Alexey)
7:00pm – Iyengar Yoga (Ganesh)
TUESDAY
6:30am – Ashtanga full primary (Alexey)
10:30am – Iyengar Yoga (Aparajita)
6:00pm – Pranayama (Naseem)
WEDNESDAY
6:30am – Iyengar Yoga (Rangaji)
8:00am – Mindfulness Meditation (Emma)
8:30am – Ashtanga half primary (Nea)
10:30am – Iyengar Yoga (Ganesh)
5:00pm – Iyengar Yoga (Ganesh)
6:00pm – Ashtang full primary (Alexey)
7:30pm – Yin Yoga (Amanda)
THURSDAY
6:30am – Ashtanga full primary (Alexey)
7:00am – Vinyasa Iyengar (Hodis)
8:30am – Kundalini Yoga (Nancy)
10:30am – Iyengar Yoga (Naseem)
5:00pm – Gentle Hatha (Sneha)
FRIDAY
8:30am – Ashtanga full primary (Nea)
SATURDAY
7:30am – Iyengar Yoga (Aparajita)
9:00am – Iyengar Yoga (Hodis)
7:00pm – Iyengar Yoga (Ganesh)
---
BOOK IN FOR CLASSES VIA THE SCHEDULE HOUSE APP