Dear Nilaya House friends,
November is one of the most beautiful months in Dubai. Not only will we be blessed with amazing weather, we also have some incredible teachers with us in the shala this month. Ashtanga teachers Rolf & Marci Naujokat will be here November 7-13, senior Iyengar teacher Dr Abhay Keste will visit November 27-December 1 and we are also honoured to host a talk by Ma Hansaji Yogendra of the The Yoga Institute, India's oldest yoga school on November 8 (see details below). Read on also for news of some wonderful trainings coming up in 2020, Somatic Yin with Jade Wood (January), Yoga Nidra with Uma Dinsmore-Tuli (March & April) and a six-month Ashtanga Yoga Appreciation & Mentorship program starting in January. Of course aside from visiting teachings and workshops, we're super proud of our regulars teachers, who all bring so much experience and knowledge to the shala. Feel free to be in touch if you have any requests regarding our current classes and offerings. We'd love to hear from you!
Yours in Yoga,
Nea
---
SPECIAL EVENTS
---
SATSANG WITH MA HANSAJI YOGENDRA
Join Hansaji, Director of 102-year old Yoga Institute from Mumbai, for an evening lecture on 'How to cultivate mindfulness through classical Ashtanga Yoga'.
FRIDAY NOVEMBER 8 6:30-7:30pm
FREE EVENT – registration required.

DR ABHAY & USHA KESTE
We are delighted to welcome back Dr Abhay and Usha Keste to Dubai for weekend workshops and classes. Dr Abhay is a senior certified Iyengar Yoga teacher and homeopathic doctor. His medical background combined with the Iyengar yoga method helps him to treat people suffering from a range of conditions and illness from spinal problems to digestive disorders. He and his wife Usha are dynamic yoga practitioners and teachers, sure to bring new inspiration to your yoga practice, or help in therapeutic manner. Their classes are open
to students of all levels and their will also be a workshop specifically for yoga teachers.
Private sessions with Dr Keste will also be available.
NOVEMBER 27 – DECEMBER 1

LUNAR EVENTS WITH AWAKENING PREMA
Awakening Prema are one of the region's leading experts in healing through sound and shamanic breath work. We are delighted to host them for some of their last events in Dubai for 2019. Don't miss it!
FULL MOON SOUND MEDITATION
TUESDAY NOVEMBER 12 7:30-9:00pm
AED125

NEW MOON SHAMANIC BREATHWORK
TUESDAY NOVEMBER 26 7:45-9:45pm
AED200
---
UPCOMING COURSES
---
FOUR WEEK BEGINNERS YOGA COURSE*
Our four-week beginner courses are an ideal way to begin your practice and discover yoga in a safe and supportive environment. These courses are perfect for those new to yoga, or anyone looking to revisit the fundamentals.
Each 75-minute session will build the practice week-by-week, introducing you to the basics of yoga postures (asanas), healthy alignment and breath. You'll also learn simple relaxation techniques.
These courses provide a good foundation for continued practice at any of the classes we offer.
MONDAYS 6:30-8:00pm (starts Monday November 11)
OR
WEDNESDAYS 8:30-9:45am (starts Wednesday November 13)
*our last course for 2019
AED380
---
UPCOMING WORKSHOPS
---
INTRODUCTION TO FENG SHUI WITH SARA FAKHOURI
MONDAY NOVEMBER 25 7:30-9:00pm
AED375
CONNECTING TO FASCIA – DYNAMICS & MECHANICS OF THE MOVING BODY
WITH KAREN LOCHER & SEAN JAMES
FRIDAY DECEMBER 6 11:00-4:00pm
SATURDAY DECEMBER 7 12:00-5:00pm
---
UPCOMING TRAINING
---
ASHTANGA YOGA MENTORSHIP AND APPRECIATION COURSE
This is a six-month weekend program for yoga practitioners and teachers to deepen their understanding of Ashtanga Yoga. The program will include one full-day Friday and a half-day Saturday per month, running from January – June 2020, as well as monthly homework, assignments, required reading and a commitment to a daily yoga asana and meditation practice.
The program will suit those who are already established Ashtanga practitioners but wanting to develop their personal sadhana under the close mentorship of an authorised teacher. It is also suitable for existing yoga teachers, wanting to develop their yoga-teaching skills and knowledge of Ashtanga yoga specifically. Students new to Ashtanga Yoga may also consider applying, however the daily practice (five days per week) is mandatory. The program will be taught by Ashtanga Yoga Dubai founder and principal teacher, Nea Ferrier.
For more information visit: www.neaferrier.com/mentorship
---
SAVE THE DATE
---
SOMATIC YIN YOGA WITH JADE WOOD – JANUARY 24 & 25, 2020
FRIDAY JANUARY 24
11:00-2:00pm (AED375)
Introduction to Somatic Yin Yoga
– The Art of Un-Doing
3:00-5:30pm (AED275)
Somatic Yin
– Centering Through Your Spine
SATURDAY JANUARY 25
12:00-2:30pm (AED275)
Somatic Yin – Cultivating Pelvic Presence
3:30-6:00pm (AED275)
Feldenkrais and Fascia Masterclass – Finding Your Feet
EARLY BIRD PRICING – BEFORE NOVEMBER 25
Three masterclasses for AED750
TOTAL YOGA NIDRA TEACHER AND FACILITATOR TRAINING
WITH UMA DINSMORE-TULI Phd
50 hour training, in two parts.
March 19-22 & April 19-22, 2020 10:30-5:30pm
For more information email [email protected]
---
YOGA WISDOM
---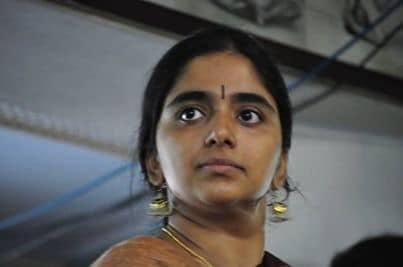 "Whatever yoga that you learn has to make you a better human being. That's our foremost Dharma and Iyengar Yoga definitely is meant for that -ultimately!
But you can't start with that. You won't join a yoga class because you want to live like a lotus flower. You will join a yoga class because you want to get rid of pain, you want to improve your flexibility. So with any aim you can come to a yoga class but once you start your classes; you attend the classes regularly; you take up practice; changes will happen automatically on their own. You just have to have an open mind to see that in hindsight.
Five years, six years down the line you look back and you realize this change has happened. Oh! I was more reactive, but now a days my responses are controlled. Oh! I used to be lazy, but now I'm not. So this happens in hindsight. Then you realize how Iyengar Yoga has touched you.
But you cannot start with that aim. A common man starts with the aim to gain the health but later once you accept it, yoga makes the transformation possible."
Abhijata Sridhar Iyengar
---