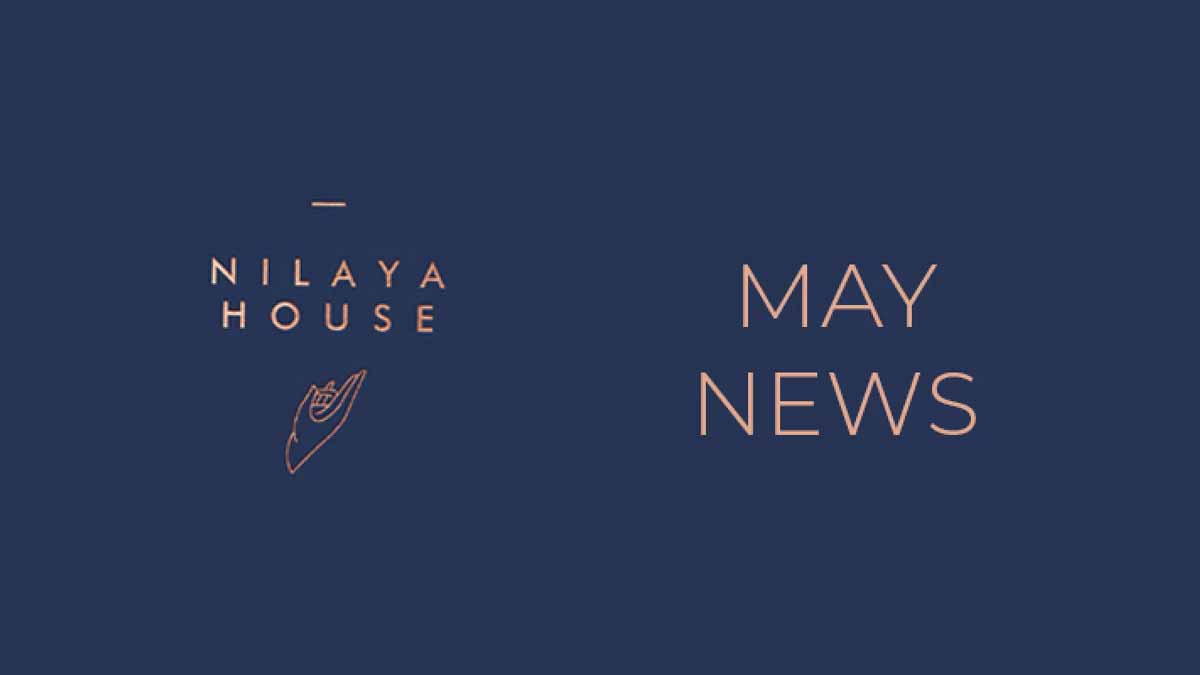 Eid Mubarak!
We are open throughout Eid with just some minor schedule changes, so if you are in Dubai enjoy the holiday period with time on the mat.
Thank you to all our teachers and students who supported our Ramadan Community Classes. We have make a donation to Dar Al Ber society to purchase Eid-Al-Fitr outfits for orphans.
Yours in Yoga
Nea Ferrier
Nilaya House Founder & Teacher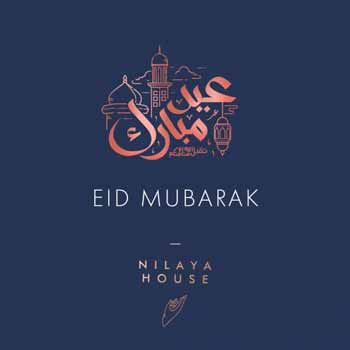 YOGA ANATOMY PRINCIPLES WITH ZARIN DUMASIA
Saturday May 21
In shala & online (recordings available)
10:30-12:30am
AED150
This workshop is suitable for practitioners of all yoga styles and is geared to enhance your understanding and knowledge of yoga anatomy and its application to your practice.
Key topics covered:
The science of breathing and the power of breath
Pain and neuroplasticity
Injuries and return to practice
Moving your core – the difference between stability and rigidity
Is stretching the answer to tight muscles

INTRO TO ASHTANGA YOGA COURSE LEVEL 2
(EVENINGS) WITH ZAINAB HAFIZJI
Three-week course (Two-sessions per week)
Tuesdays & Thursdays
6:15 PM – 7:15 PM
May 17,19,24,26,31 & June 2
AED580
This course is for:
Graduates of Introduction to Ashtanga level 1
Returning students wanting a refresh
Students wanting to prepare for attending Mysore classes

SOUND MEDITATION WITH ALEXANDER FUCHS
Saturday May 14
7:30 – 9:00pm
AED150
Deep dive into the depths of consciousness with this sound therapy session which is meditation with sounds. You will indulge in complete relaxation and a reboot of the nervous system. You will leave feeling relieved of stress.
About Alexander
Alexander Fuchs is a master of sound therapy specializing in gongs and singing bowls, having studied sound healing in India, Nepal, and Russia. He has facilitated classes in Moscow for the past two years and organized large gong meditations and various large-scale sound-healing events, attended by over a thousand people.
---
108 SURYA NAMASKARS WITH LIVIN CHANDRASEKHAR
Saturday May 28
6:00-7:45am
AED125
In shala & online
Surya Namaskar, which is known as "Sun Salutation" in English, is essentially about building a dimension within you where your physical cycles are in sync with the sun's cycle, which run at about twelve-and-a-quarter years.
It is not by accident but by intent that it has been structured with twelve postures or twelve asanas in it.
Join Livin Chandrasekhar for an invigorating session of 108 Surya Namaskars. Open to all, beginners welcome.

RESTORATIVE YOGA TTC WITH JOANNE SMALLWOOD
YACEP 30 HOURS
SEPTEMBER 21-25, 2022
10:30 AM – 5:15 PM
LIMITED TO 12 STUDENTS ONLY
EARLY BIRD PRICING TIL JUNE 30
"I highly recommend this training to anyone who is looking to support themselves or others in their community by learning the art of deep relaxation." recent graduate Mariam Al Qassimi
TOPICS COVERED WILL INCLUDE
The art of teaching Restorative Yoga
Reading bodies and making adjustments
Propping the postures
Polyvagal Theory and it's role in Restorative Yoga
Physiology of the Relaxation Response
The physical, emotional and spiritual benefits of Restorative Yoga
Special poses for menstruation
How to sequence and teach a group Restorative Yoga class
Practical teaching experience with feedback
How to use Restorative Yoga with your 1:1 clients
EID SALE 20-25% OFF