Dear students,
If you aren't travelling this summer, make the most of time in indoors and enjoy getting on the mat!
We've got some great programs coming up in July, including daily classes for girls ages 15-18 years, a Foundations of Vinayasa Yoga course as well as online Yoga Anatomy workshops with Stu Girling
If you are travelling or wanting to keep attending online classes, don't forget about our SUMMER SPECIAL 20-class pass for online Ashtanga Yoga led classes, valid til August end.
To keep up to date with our timetable of online and in-shala classes, download the schedulehouse app and book from there or visit our website.
Yours in Yoga,
Nea


200-HOUR HATHA YOGA TEACHERS TRAINING COURSE BY THE YOGA INSTITUTE
**EARLY BIRD PRICING TIL JULY 15**
SEPTEMBER to DECEMBER, Weekend Program
Teaching certification from world's oldest and most prestigous yoga school,
The Yoga Institute
Accredited by the international Yoga Alliance and Indian Ministry of Ayurveda,
Yoga & Naturopathy (AYUSH)
Curriculum includes in-person training as well as live online lectures from the head
of The Yoga Institute, Ma Hansa-ji Yogendra
Extensive comprehensive training manuals from The Yoga Institute covering
seven modules
WHO IS THE TRAINING FOR:
Anyone wanting a thorough immersion into traditional yoga
Beginners to experienced students alike wanting to make yoga a way of life
Those wanting to learn practical yoga philosophy for daily living
Those wanting to learn how yoga can be used for physical and mental wellbeing
Those looking to teach traditional hatha yoga with an internationally-recognised certification
DATES/TIMINGS
14 consecutive weekends starting September 4/5
FRIDAYS 11:00-5:00pm
SATURDAYS 11:00-5:00pm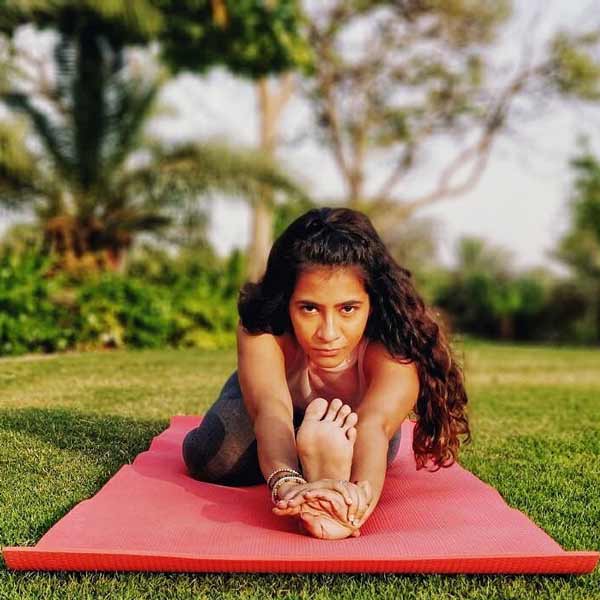 Daily classes SUNDAY to THURSDAY throughout JULY
For girls aged 15 –18 years
Starts from SUNDAY JULY 5
11:00-12:30pm
Ashtanga Yoga for strength, flexibility, stamina, wellbeing and stress release.
Drop-in – AED45
5-class plass – AED200
10-class pass – AED350
Monthly unlimited – AED450

INTRO TO ASHTANGA YOGA (Evenings)
Three-week course with Anmar Arjan (two sessions per week)
The course will cover the key foundational elements of Ashtanga Yoga, the tristana method of correct breathing, posture and drishti (gaze points). There will be a focus on alignment and the vinyasa method for surya namaskars and the standing postures. This course is the ideal preparation for attending self-practice classes (Mysore-style) on a regular basis. The course is limited to five students to ensure personal attention. Suitable for beginners to yoga or those new to the Ashtanga method or anyone wanting a refresh.
MONDAYS & WEDNESDAYS 6:30-7:30pm
Starts JULY 13
AED580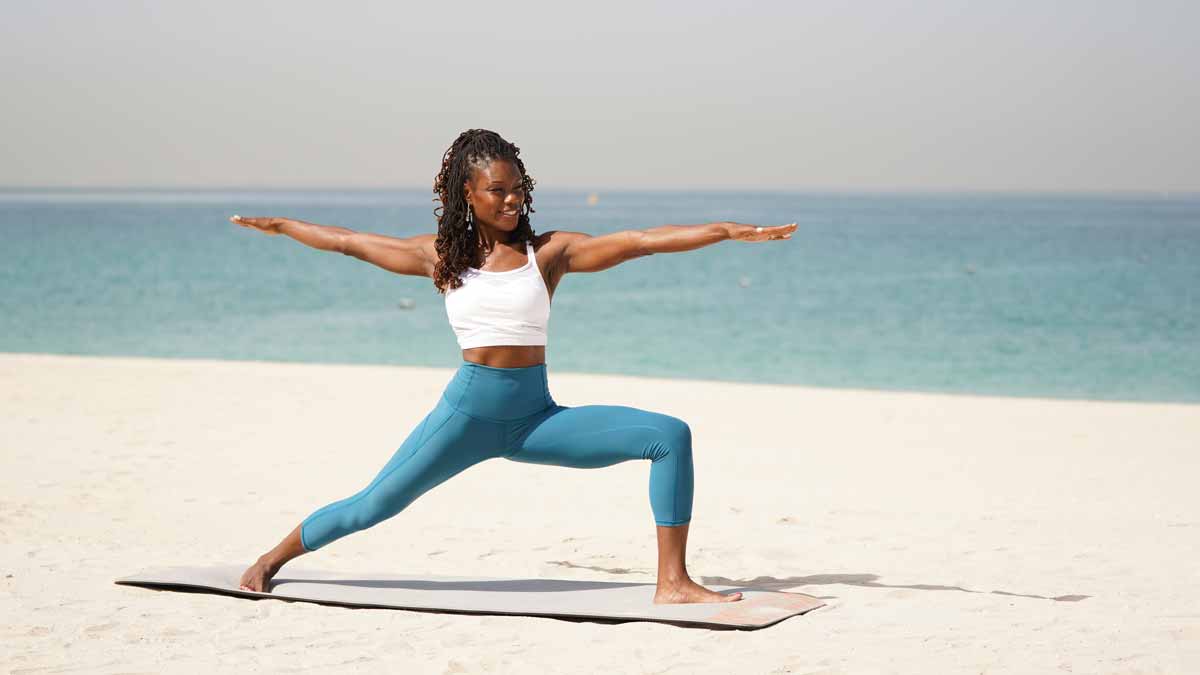 FOUNDATIONS OF VINYASA YOGA
Four-week Course with Dionne James (one session per week)
Kickstart your yoga practice and build a strong foundation from which you can confidently explore the magic of yoga.
A fun and creative four-week course (consisting of two hours per week), under Dionne's guidance you'll be supported and stimulated as you learn:
Learn the basic postures
Healthy alignment
How to use props
Breath awareness
Pranayama exercises
A brief history of modern yoga
All levels welcome. No yoga experience required.
SATURDAYS 11:00-1:00pm
Starts JULY 25
AED580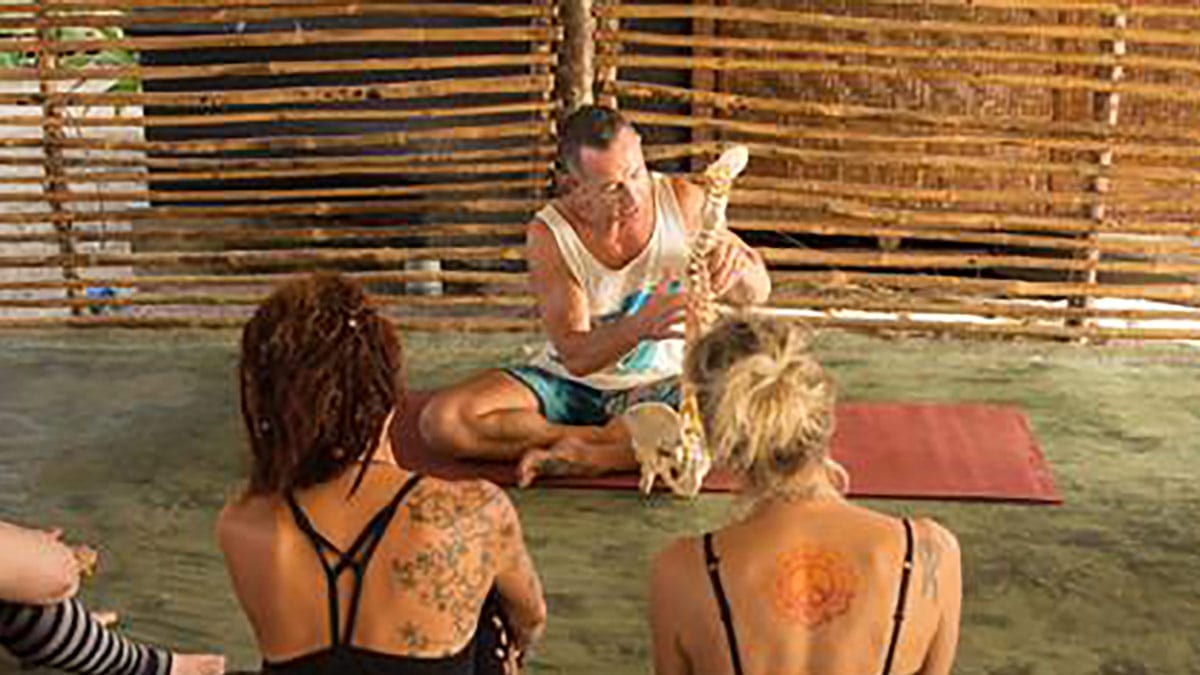 YOGA ANATOMY WORKSHOPS WITH STU GIRLING
JULY 10 & 11
Online via Zoom
Workshop recording will be accessible for 30 days. Sign up for access even if you can't join the live event.
FRIDAY JULY 10 3:00-6:00pm
Introduction to Yoga Anatomy – Working with what you've got!
Suitable for students of all yoga styles this workshop is a great way to increase your knowledge and understanding of yoga anatomy, beyond the theory. Become familiar with yoga anatomy basics and how to apply this to your practice to help you "work with what you've got!" Stu's workshops are packed with practical information, presented in an accessible and easy-to-understand way.
SATURDAY JULY 11 3:00-6:00pm
Personal Training Skills for Yoga Teachers
Using yoga anatomy to enhance the quality and effectiveness of personal yoga programs
– A Workshop for Teachers Only.
By providing specific skills in the following key areas this workshop aims to assist you in becoming a more professional and effective teacher:
Foundation in evaluating asana (postures)
Basics in body reading
Determining strength and restrictions in students
Progressions and working with restrictions
Practical implementation of concepts
Guidelines on beneficial sequencing and program requirements
Pricing
AED200 per workshop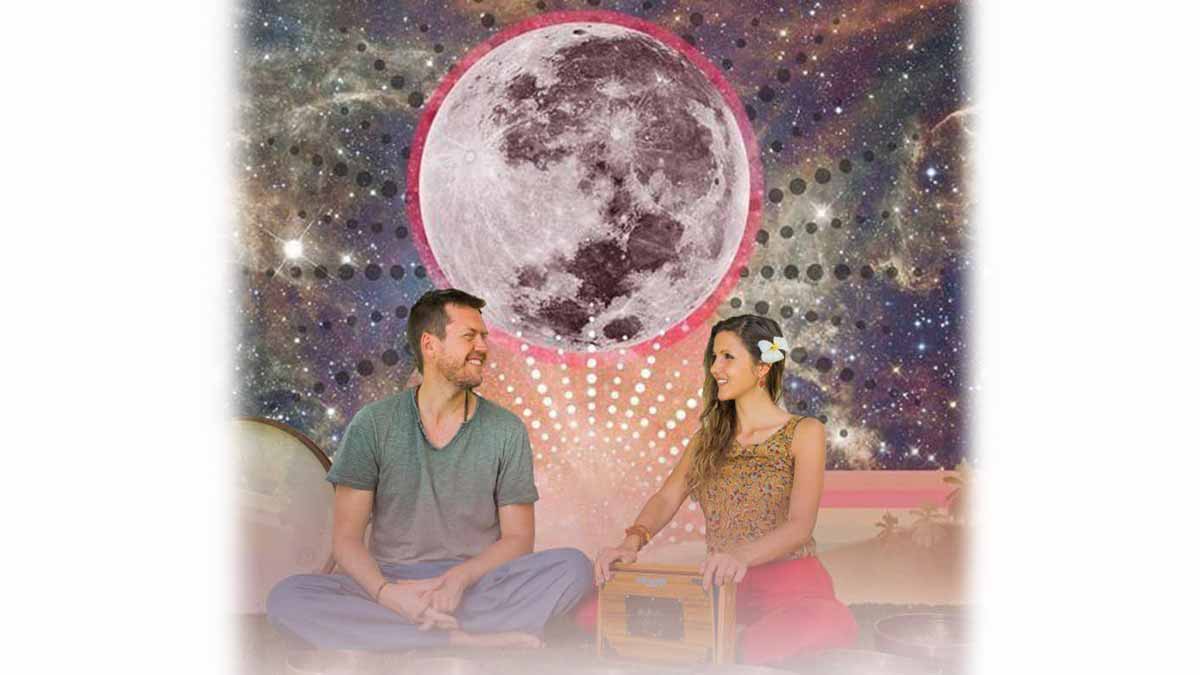 FULL MOON SOUND MEDITATION WITH AWAKENING PREMA
SUNDAY JULY 5
7:00-8:30pm
AED150
Live in the shala, spaces limited to 20 people only. BYO mats and pillows.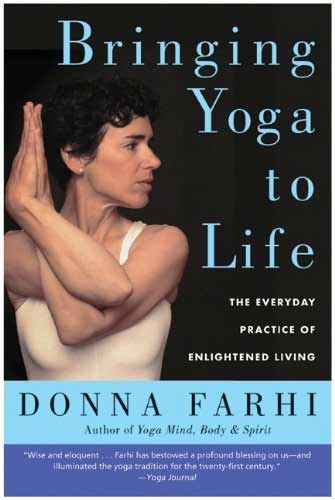 Donna Farhi's book Bringing Yoga to Life does exactly what the title implies. Great reading for students looking to deepen their understanding of yoga philosophy, specifically Patanjali's Yoga Sutras and how it applies to yoga practice and life overall.
---