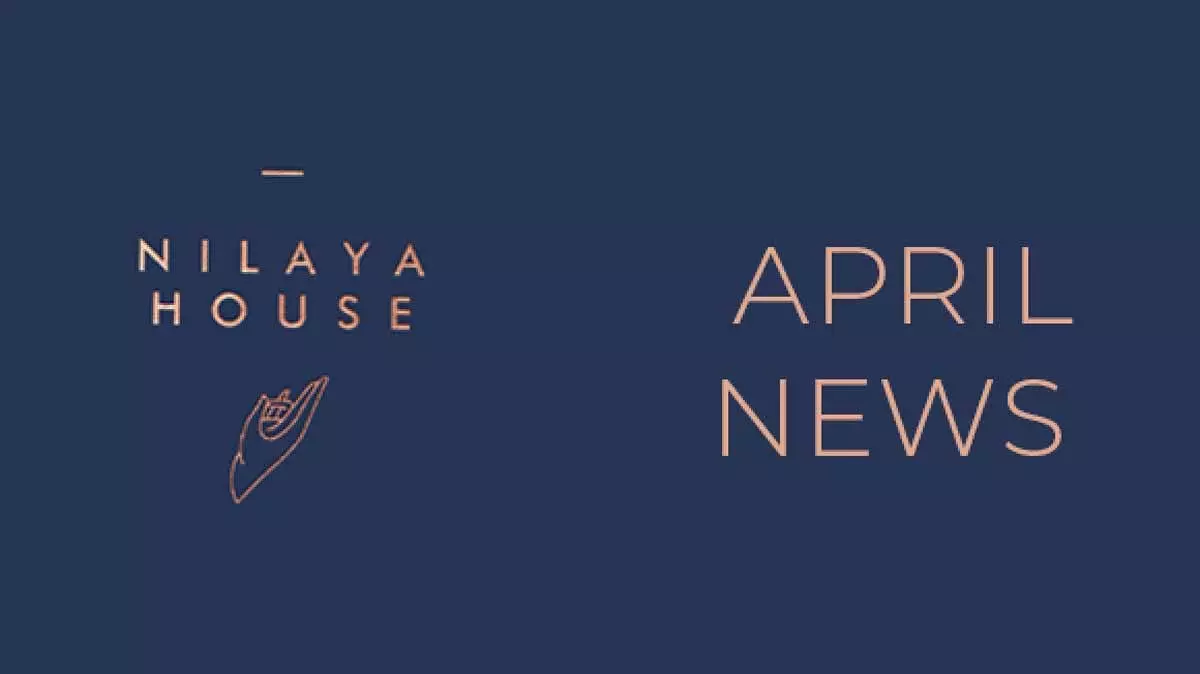 Dear students,
We made it! And we couldn't have done it without your support! All our classes can now be attended via zoom. We've loved connecting with you in the zoom room. If you haven't tried it yet – book in for a session this week. It's like having your favorite teacher right in your living room!
Aside from zoom classes, we're continuing to host regular free classes on facebook live and there's now some great resources on our youtube account.
Let's do this together!
Yours in Yoga,
Nea
---
NEW ONLINE CLASSES
EFFECTIVE FROM APRIL 4
---
All our ONLINE YOGA CLASSES can be attended via zoom.
MYSORE CLASS WITH NEA
MONDAY 7:00-9:00am
RESTORATIVE YOGA WITH HODIS
MONDAY 6:00-7:15pm
YOGA FOR PREGNANCY & BIRTH WITH BRITNI ALLEN
TUESDAY 8:00-9:00am, THURSDAY 11:00-12:00pm
VINYASA IYENGAR WITH HODIS
WEDNESDAY 9:00-10:15am
ASHTANGA-INSPIRED VINYASA PLAY WITH MELISSA GHATTAS
SATURDAY 10:00-11:30am
*All classes conducted via zoom.
Book in for these classes via the schedulehouse app or our website.
---
PRICING FOR ONLINE CLASSES
---
Thank to all our students who have continued to use existing passes with us.
Your contribution means a lot.
For those struggling financially we are offering classes at the drop-in rate of AED65 or a five-class pass of AED295 for zoom online classes.
SINGLE CLASS – AED65 (BUY NOW)
FIVE-CLASS PASS – AED295 (BUY NOW)
*Applicable to zoom online classes only.
---
SPECIAL EVENTS
---
TAI CHI WITH MARKO
SATURDAY APRIL 4 
5:00pm
FREE ON FACEBOOK LIVE (Nilaya House Students Group)
ENERGY MEDICINE WITH CATHY DARNELL
SATURDAY APRIL 11
11:00am
FREE ON FACEBOOK LIVE (Nilaya House Students Group)
FULL MOON SOUND MEDITATION WITH AWAKENING PREMA
WEDNESDAY APRIL 8
7:00-8:30pm
AED75 Via Zoom (pre-bookings essential)

---
FREE ONLINE RESOURCES
---
Start Ashtanga Yoga with these three beginner classes taught by Nea Ferrier now available on youtube thanks to the generosity of lilyfit.
---
GIFT CERTIFICATES
---
Now just might be the time to reach out to a friend in need and gift them yoga. We have gift certicates available for single visits or five classes. We are also happy to customise a gift certifcate for you. Email [email protected]
---
ONLINE SCHEDULE
SUNDAY
6:30am – Ashtanga full primary (Alexey)
8:30am – Iyengar Yoga (Naseem)
6:00pm – Restorative Yoga (Aparajita)
MONDAY
6:30am – Iyengar Yoga (Rangaji)
7:00am – Mysore (Nea)
9:00am – Yin Yoga (Amanda)
10:30am – Iyengar Yoga (Ganesh)
5:30pm – Mindfulness Meditation (Emma)
6:00pm – Ashtanga full primary (Alexey)
6:00pm – Restorative Yoga (Hodis)
7:00pm – Iyengar Yoga (Ganesh)
TUESDAY
6:30am – Ashtanga full primary (Alexey)
8:00am – Prenatal Yoga (Britni)
10:30am – Iyengar Yoga (Aparajita)
6:00pm – Pranayama (Naseem)
WEDNESDAY
6:30am – Iyengar Yoga (Rangaji)
8:00am – Mindfulness Meditation (Emma)
9:00am – Vinyasa Iyengar (Hodis)
8:30am – Ashtanga half primary (Nea)
10:30am – Iyengar Yoga (Ganesh)
5:00pm – Iyengar Yoga (Ganesh)
6:00pm – Ashtanga full primary (Alexey)
7:30pm – Yin Yoga (Amanda)
THURSDAY
6:30am – Ashtanga full primary (Alexey)
7:00am – Vinyasa Iyengar (Hodis)
8:30am – Kundalini Yoga (Nancy)
10:30am – Iyengar Yoga (Naseem)
11:00am – Prenatal Yoga (Britni)
5:00pm – Gentle Hatha (Sneha)
FRIDAY
8:30am – Ashtanga full primary (Nea)
SATURDAY
7:30am – Iyengar Yoga (Aparajita)
10:00am – Ashtanga-inspired Vinyasa Play (Melissa)
9:00am – Iyengar Yoga (Hodis)
7:00pm – Iyengar Yoga (Ganesh)
BOOK IN FOR CLASSES VIA THE SCHEDULEHOUSE APP