Dear Nilaya House friends,
Our annual Ashtanga Yoga Daily Practice Challenge is back in September. If you've been wanting to get started, or restarted with Ashtanga Yoga, this is the perfect chance! Read below for details.
We also have a full schedule of Iyengar Yoga classes running throughout the week, some which are live-streamed, so you can continue joining in from home if you prefer.
Signing off with a beautiful quote from B.K.S. Iyengar;
"As we explore the soul, it is important to remember that this exploration will take place within nature (the body) for that is where and what we are."
See you on the mat.
Nea

ASHTANGA YOGA DAILY PRACTICE CHALLENGE
Starts September 1
Sign up for the challenge and commit to practising five days a week (and a minimum of 3 days) for the month of September.
This is a great opportunity to kickstart and reinvigorate your practice with the support of the shala community.
For experienced practitioners you may attend the Mysore classes either mornings or evenings as well as the Friday led class.
For beginners to Ashtanga, join the beginners' sessions on Sunday to Thursday 7:00-8:00am.
We'll be back to a full schedule of Mysore classes;
Sunday to Thursday mornings, 6:30-9:30am,
Saturday morning, 8:00-10:00am
Sunday, Tuesday, Thursday evenings 6:00-7:30pm
To sign up for the challenge, buy your monthly pass and put your name on the whiteboard when you come in on September 1 (or before).
Our online Ashtanga classes will continue with the same schedule. Students are most welcome to also participate in the challenge online – just send us a message and let us know your participation.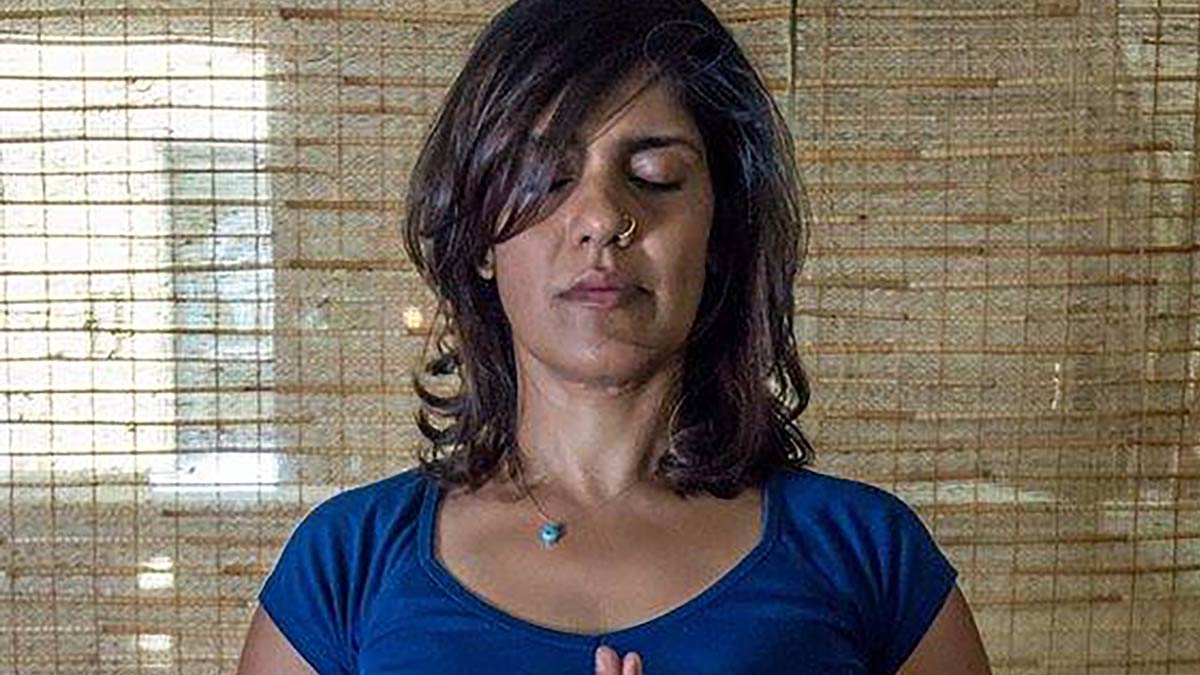 PRANAYAMA & RELAXATION WITH NASEEM KAPASI
Friday September 18
10:30-12:00pm
AED175
Pranayama, which literally means "to extend the vital life force", is an incredibly rich practice made up of many breathing techniques that vary in complexity from ones simple enough for a child to do, to those appropriate only for experienced practitioners.
Learning to relax properly is an important method of de-stressing. In our fast paced lives very few of us take time out to relax, calm down and relieve stress.
Relaxation combined with pranayama brings about an overall state of wellbeing on a physical, physiological, emotional and psychological level.
Suitable for those with established yoga practices.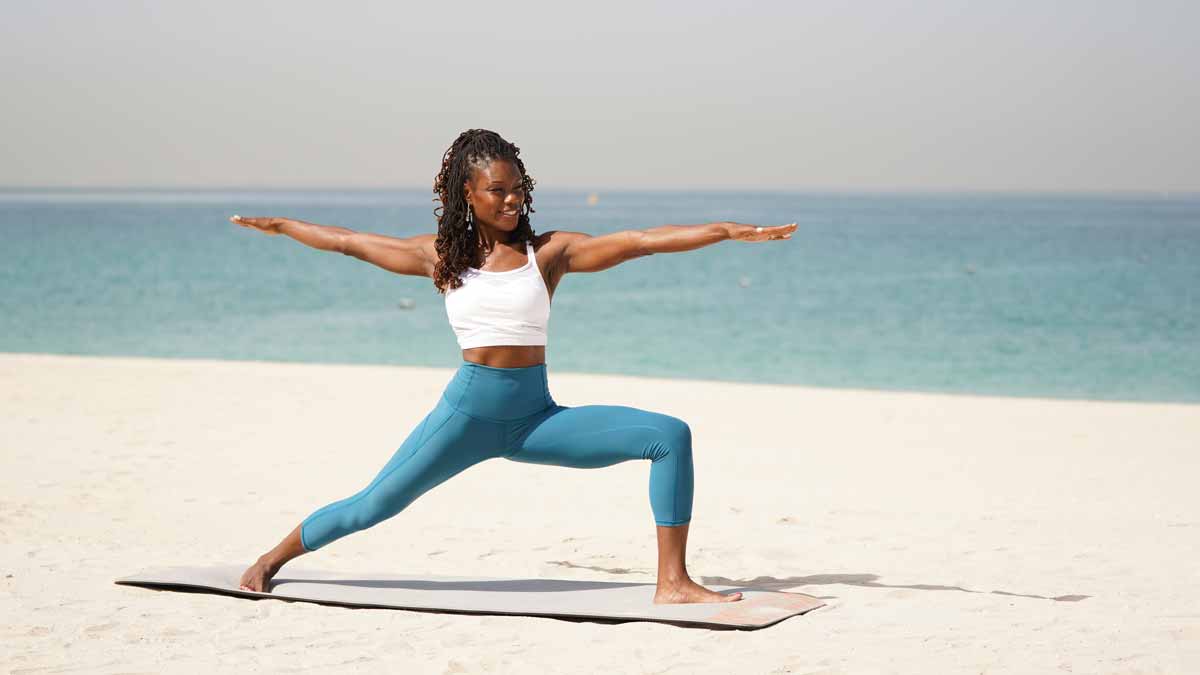 FOUNDATIONS OF VINYASA YOGA
Four-week Course with Dionne James
SATURDAYS 11:00-1:00pm
Starts SATURDAY SEPTEMBER 5
AED580
(In shala or online via zoom)
Kickstart your yoga practice and build a strong foundation from which you can confidently explore the magic of yoga.
A fun and creative four-week course (consisting of two hours per week), under Dionne's guidance you'll be supported and stimulated as you learn
Learn the basic postures
Healthy alignment
How to use props
Breath awareness
Pranayama exercises
A brief history of modern yoga
All levels welcome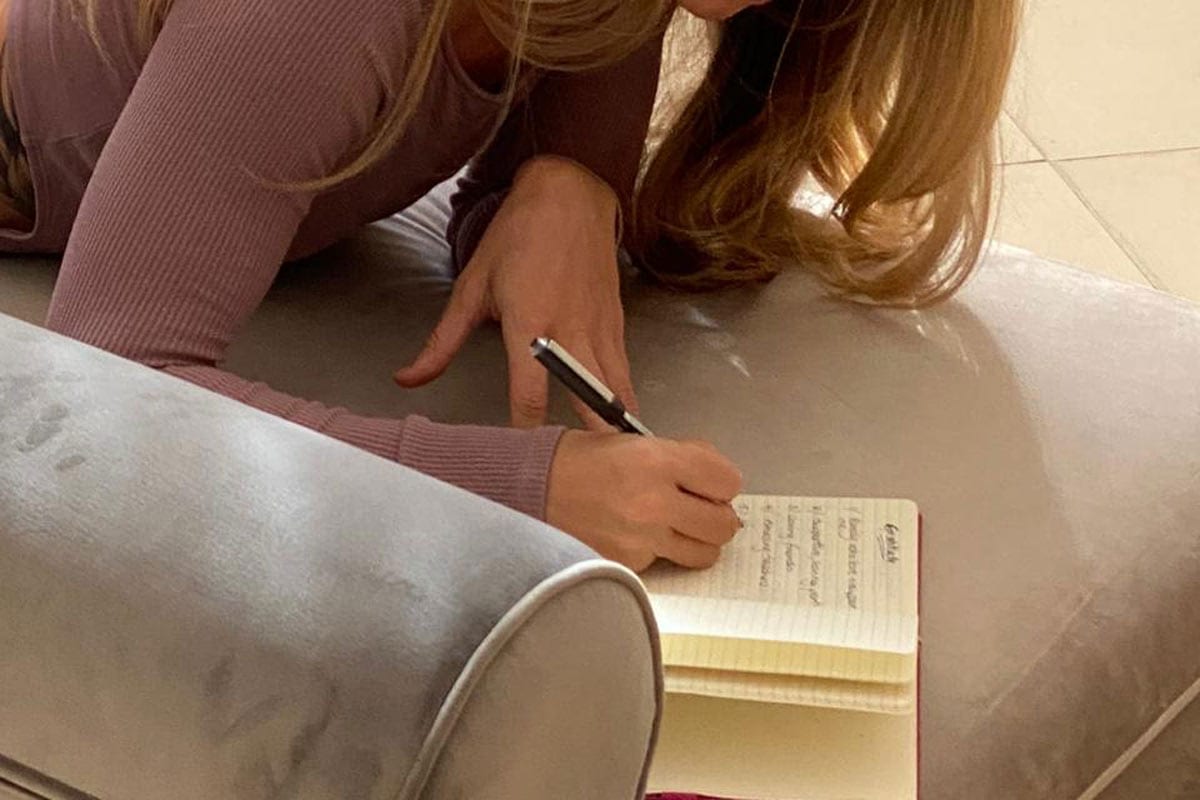 JOURNALING FOR SELF-DISCOVERY – A 21-DAY PROGRAM WITH MELANIE SWAN
Saturdays September 12, 19, 26
3:00-5:00PM
AED525 (or EARLY BIRD AED475 before September 5)
(In shala or online via zoom)
Join professional journalist and yoga teacher Melanie Swan for a journey of self-discovery through the technique of journaling.
You don't need to be a writer to be able to tap into the powerful force of words. During this three-week course you'll be invited to explore simple questions, to reveal profound answers.
Who are we, why are we here, and what legacy do we want to leave behind? You will learn how to harness the healing power of positive thinking and the transformative potential of language, enabling you to reveal and unravel the obstacles limiting you from living your best life.
What you'll need: a journal and a few pens, and an open heart. The course will consist of three two-hour sessions as well as homework assignments.

FULL MOON SOUND MEDITATION WITH AWAKENING PREMA
WEDNESDAY SEPTEMBER 2
7:00-8:30pm
AED150
NEW MOON SHAMANIC BREATHWORK WITH AWAKENING PREMA
THURSDAY SEPTEMBER 17
7:00-9:00pm
AED200
Spaces are limited. BYO props.
Photo by @travelwithTJD

IYENGAR YOGA CLASS SCHEDULE – SEPTEMBER
Sunday
8:30am – Naseem
6:00pm – Aparajita (online only)
7:00pm – Ganesh (livestreamed)
Monday
6:30am – Rangaji (livestreamed)
10:00am – Ganesh (livestreamed)
Tuesday
9:00am – Naseem (online only)
10:30am – Aparajita
6:30pm – Naseem
Wednesday
6:30am – Rangaji (livestreamed)
8:30am – Hodis (livestreamed)
10:00am – Ganesh (livestreamed)
Thursday
8:30am – Rangaji (shala & online)
10:30am – Naseem (shala)
7:00pm – Ganesh (livestreamed)
Saturday
8:00am – Aparajita (online)
9:30am – Hodis (livestreamed)
5:15pm – Ganesh (livestreamed)
---
COMMUNITY CORNER
Introducing Michelle Karam, one of our members, who runs TravelwithTJD specialising in trips to the Arctic. If you've always dreamed of a truly white Christmas or to see the spectacular aurora borealis, check out their website for details of upcoming trips. In the meantime, follow @travelwithtjd and @traveljunkiediary for daily doses of stunning travel photography.
*Get in touch if you would like to be featured in our community corner! As as small local business in Dubai we are keen to support others and help spread the word on business that are built with love! Email [email protected].