'Experience of sleep is different from the state of sleep.' – Swami Rama
Yoga Nidra, translated as Yogic Sleep is conscious sleep; you are sleeping yet you are conscious. In Yoga Nidra, you do not lose consciousness, yet your entire body, mind and nervous system obtain complete rest through deep relaxation. Yoga Nidra is far superior to ordinary sleep. It is not just a set of techniques or practices. It has a very expansive meaning. Here, we only look at the difference between Yoga Nidra and ordinary sleep.
After a recent workshop on Yoga Nidra, I was asked if Practice makes Perfect applies to this practice like any other. Indeed, it does, like anything you want to get better at. If Yoga Nidra is practiced regularly, it will become a habit whereas, practicing occasionally can be a frustrating experience. Occasional practice might put you to sleep each time, leading to some snoring rather than the actual practice of conscious observation and change. If you practice regularly, you will still feel that you are drifting from consciousness to sleep and vice versa, which might change over time. It is important to choose the right time for practice where you are not too tired or ready to fall asleep.
Yoga Nidra is a powerful practice. It is essential to first regularly practice several preliminary methods or techniques that help in increasing awareness of the body and regulating the breath. Practicing these regularly for a while can also be of immense benefit as they ease the body and the mind into a deep state of relaxation.
With our being busy overcoming new challenges daily and being under pressure to deliver, we are mainly in a Fight-or Flight mode and forget that we also need to Rest and Digest, in order to be able to cope with the challenges, to function and find balance in daily life. Consider taking a walk in the garden just as important as being mentally active.
Lack of quality sleep is one of the common complaints today. The body and the mind are filled with stress and tension which leads to disturbed sleep or insomnia. During ordinary sleep, the breath has an irregular rhythm and becomes shallow. This, in case of those who breathe poorly or are undergoing stress, puts a strain on the heart which must repeatedly change the pumping rhythm. The motion of the lungs is related to the heartbeat and so is the blood supply. The right vagus nerve, which is responsible for digestion, is also involved. So, the entire system becomes irregular in its functioning. Yoga Nidra helps to regulate this and improve the functioning of the physical body.
'The results of the practice of Yoga Nidra can be clinically examined. Those who are suffering from high blood pressure, high blood sugar, peptic or gastric ulcers, problems with blood circulation, or tension and stress will see improvements after practicing this exercise.' – Path of Fire and Light Vol 2, Swami Rama
Start a Yoga Nidra practice and share your own experience with me.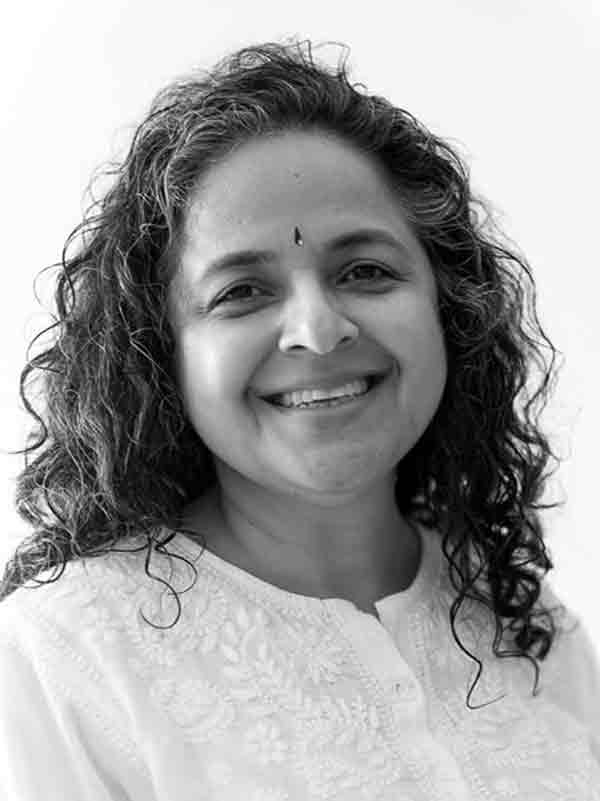 Monica has been a Yoga Meditation Guide in the Himalayan Yoga Tradition since 2013. Although Monica practiced Yoga almost all her life, she discovered Yoga as an integral healing practice through this tradition following a total disc replacement in the cervical spine after an accident. In 2012, Monica became a student of Swami Veda Bharati and has been learning and sharing the teachings of the tradition ever since. Monica has a YA RYT500 in the Himalayan Yoga Tradition and a YA E-RYT200 through YogaWorks. Monica's passion is to guide practitioners to discover inner strength, and help them bring renewed energy and gentleness into their day.