Finding Freedom in Asana
Five-Days with Certified Senior Iyengar Teacher
Dr. Abhay Keste
---
Starts Friday, April 20
Finding Freedom in Asana
---
When the body is stiff and the mind is resistant, how do we find ease in our asanas? Join Certified Senior Iyengar teacher Dr. Abhay Keste for a five-day program (including workshops and open classes) exploring standing postures, twists, back-bending and inversions. Learning how to safely move deeper into postures, to bring about freedom in body and mind. The workshops will also include pranayama and guided rest techniques.
Open to all levels
Dr. Keste is also available for private one-on-one yoga therapy sessions. To book these sessions please email [email protected]
Friday April 20
Dynamic Postures
10:00-1:00pm
Lunch break
2:00-5:00pm
Saturday, April 21
Inversions
10:00-1:00pm
Lunch break
2:00-5:00pm
Sunday, April 22
9:00-10:30am – OPEN CLASS
Monday, April 23
Tuesday, April 24
Pricing
Two-day workshop – AED800

One-day workshop – AED500

Open classes – AED150

Private sessions – AED400

(sessions available on Sunday, Monday and Tuesday afternoons)
About the Teacher: Dr. Keste
---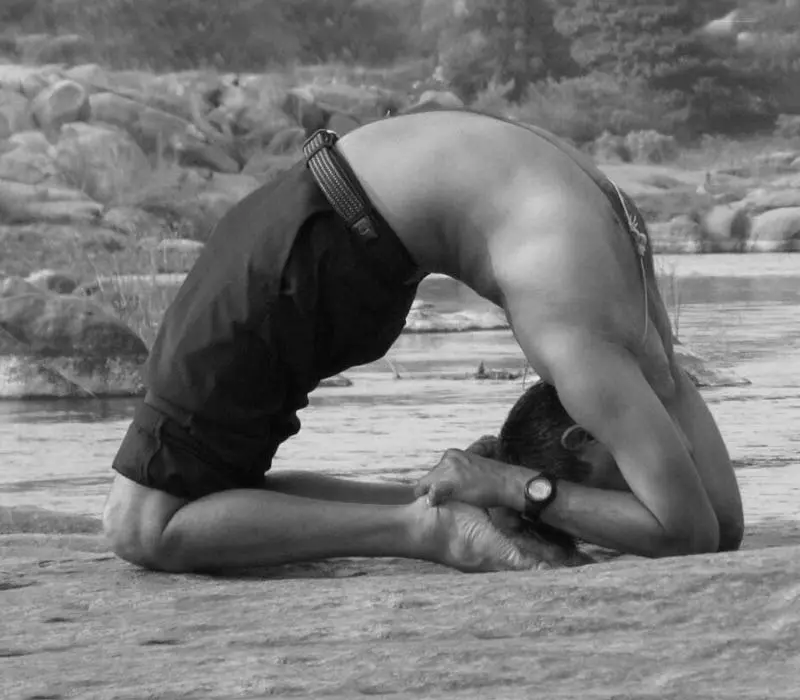 Dr. Abhay Keste is the founder of Shrikant Yoga Centre in Belgaum, India, where he is known for teaching the Iyengar method with a focus on yoga therapy and healing. Dr. Keste has a bachelor degree Homeopathic Medicine and Surgery (B.H.M.S) as well as being a graduate of the Iyengar Memorial Yoga Insitute in Pune. He has been practising yoga since childhood under his father's tuition and teaching for almost twenty years. The Shrikant Yoga Centre has been honored with the presence of BKS Iyengar himself, as a guest in 1999 to inaugurate the opening of the second Shrikant Centre. The focus of the centre is healing through yoga and it has students from around the world.
This is his first visit to Dubai.