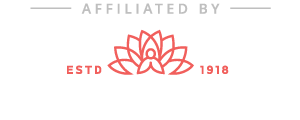 FULLY BOOKED.
Next TTC starts February 2023
Teaching certification from world's oldest-and-most prestigious yoga school, The Yoga Institute
Accredited by the international Yoga Alliance and Indian Ministry of Ayurveda, Yoga & Naturopathy (AYUSH)
Curriculum includes in-person training as well as live online lectures from the head of The Yoga Institute, Ma Hansa-ji Yogendra
Extensive comprehensive training manuals from The Yoga Institute covering seven (200hr) to ten (300hr) modules
Ongoing teaching opportunities at Nilaya House community classes during and after graduation
DATES/TIMINGS
---
Weekend program: Saturday/Sunday, 11:00-5:00pm
14 weekends starting February 25 to June 4
*Weekday option is also available
PRICING
---
200hr
AED11,500 until December 31
AED12,500 until January 31
AED13,500 thereafter
FULLY BOOKED.
Next TTC starts February 2023
"My experience was amazing. I would say it was life-changing. I came expecting something of course, and I am finishing the course today with a feeling that I improved in so many parts and so many things in my life. Way more than what I was expecting.
I think it was very important to have the curriculum so open and so wide in terms of knowledge – and again I was waiting for something that – it would be less condensed in knowledge but when I came here, I experienced something that's huge and the real concept of yoga, so I'm really happy to be part of it."
"I joined the 200 Hour TTC and the 100 Hour Continued Education Training at Nilaya House with the intention to develop my own practice and deepen my knowledge of Yoga. In time, the journey led me towards teaching others and sharing the beautiful practice of Yoga. Each week was filled with so much wisdom, love, and teachings from the heart. The ability to learn along with a group of trainees under the guidance of authentic teachers has been extremely transformative. I am grateful to Nilaya House and Sneha for the opportunity to train under The Yoga Institute and have a traditional Yoga training experience in the heart of Dubai."
"From February I started to look for different yoga trainings and I'm very lucky to have found the Yoga Institute. It's been amazing – the whole journey. In this course, they not only just teach you asanas, but it's really a holistic philosophy, and for me has been a whole discipline – a new way of living for me since I joined the yoga training.
I really feel so grateful for all the teaching and for all the experiences that the school has given me and opened up a new journey for my personal life. Recently I've also been given my very first professional job in a yoga studio and this has been a dream come true – thanks to the Yoga Institute. I'm really grateful, Namaste."
"The experience was absolutely beautiful, it was a very spiritual experience. What related the most with me was the philosophy of yoga. The catch for me to come into this was more asanas, but the more I learnt about the philosophies, about the Bhavas, about different types of yogas and yoga path.
The knowledge was just wonderful, it was amazing and I have really truly understood that yoga is a way of life – and it's not an activity that you do, but a life that you live, based on all the wonderful principles and philosophy that I learnt in this course.
The teachers were amazing, very knowledgeable. Each session left me completely in awe of the content of what was being taught and the expertise of the teachers was amazing."
WHO IS THIS TRAINING FOR?
---
Anyone wanting a thorough immersion into traditional yoga
Beginners to experienced students alike wanting to make yoga a way of life
Those wanting to learn practical yoga philosophy for daily living
Those wanting to learn how yoga can be used for physical and mental wellbeing
Those looking to teach traditional hatha yoga with an internationally-recognised certification
TTC Orientation and Q&A sessions
---
Get in touch with us to schedule a meeting with lead teacher trainer Sneha Arora to learn more. Whatsapp 050 230 1363.
TTC PROGRAM OVERVIEW
---
200-hr Basic TTC
Introduction to Hatha Yoga, History & Background

Introduction to Patanjali Yoga Sutras

Bhavas of Buddhi –Basics of Yoga Education

Yoga anatomy and health & diseases

Yoga and mental wellbeing

Yoga and Stress Management

Asanas, Sequencing, Alignment and Adjustments

Pranayama & Meditation

Yogic Diet & Ayurveda

Bandhas & Mudras

Shat Kriyas (cleansing techniques)

Teaching and communication skills

Guidelines for teachers
The 200-hr TTC provides an excellent foundation for practitioners or yoga. 
TTC HIGHLIGHTS
---
Yoga Alliance Accredited RYT200 Hours Hatha Yoga Certification from The Yoga Institute along with accreditation from AYUSH (Indian Ministry of Ayurveda, Yoga & Naturopathy)

Comprehensive TTC course manuals developed by The Yoga Institute

Vegetarian Sattvic meals throughout the course

An opportunity to teach community classes at Nilaya House upon graduation

15

% off the three-month and six-month passes at Nilaya House
ABOUT THE YOGA INSTITUTE
---
The Yoga Institute, is one of the oldest and most awarded Yoga Schools, located in the heart of Mumbai, India. The founder Yogendraji, who studied under his guru Madhavdasji, a Siddha Yogi, passed on the lineage of Classical Hatha Yoga practices and its application as a way of life for a householder yogi. Now entering it's 103rd year, The Yoga Insititute is renowned for spreading authentic teachings of hatha yoga techniques and philosophy through its' teacher-training courses worldwide. 
The course is accredited by Yoga Alliance, Govt. of India, AYUSH India and the International Federation of Yoga.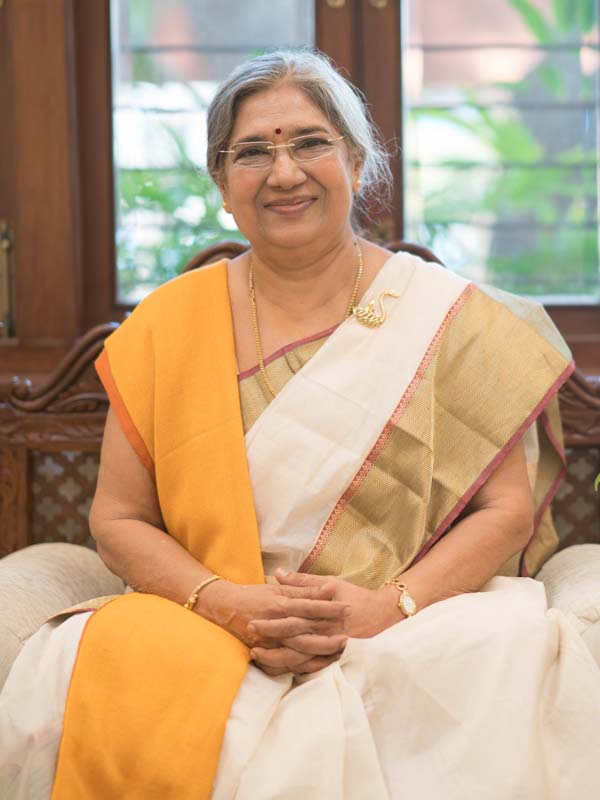 MA HANSAJI YOGENDRA
A dynamic and charismatic personality, Smt. Hansaji, wife of Dr. Jayadeva Yogendra and present Director of The Yoga Institute, has dedicated her life to the running of the Institute and to teaching yoga as a way of life in a completely practical way. She is perhaps best known throughout the nation due to her involvement in the popular television series 'Yoga for Better Living', first aired in 1980.
She was recognized for her contribution to Women's Health through the award presented by SPARC. She has conducted several seminars and lecture tours in India and in Europe, Australia, Canada, Pakistan, Hong Kong and United States of America. She has also authored many Yoga books and articles. She was invited by the National Council for Education Research and Training along with Dr. Jayadeva to advise on formulating a Yoga education syllabus for schools nationwide.
Bharat Gaurav award honours given to Dr. Hansaji Yogendra (Director- The Yoga Institute) for extraordinary contribution and excellence in the field of yoga. The honours were conferred at the UK House of Commons in British Parliament in London on July 19th, 2019 by Sanskriti Yuva Sanstha which was graced by many luminaries from the UK government and Yoga fraternity worldwide.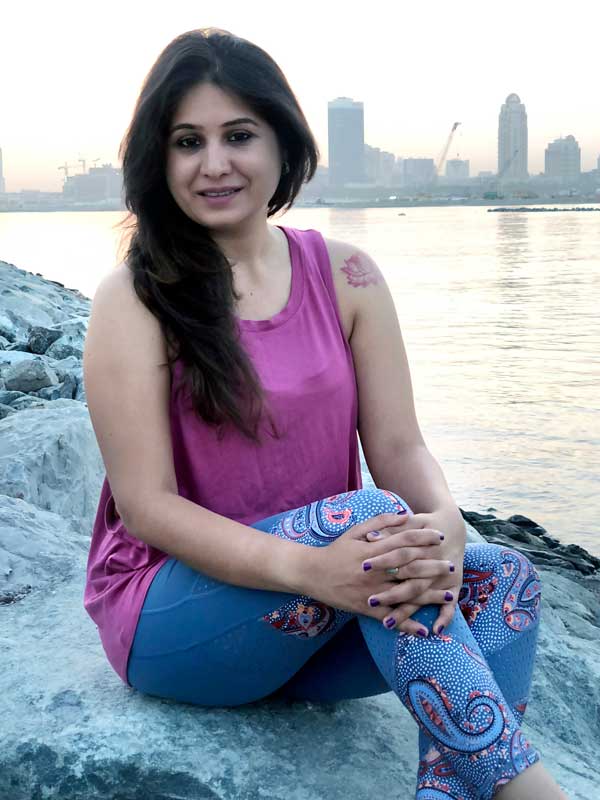 SNEHA ARORA – COURSE LEADER
Sneha started her journey as a yoga practitioner 15 years ago at the oldest school of yoga, The Yoga Institute, India with a year-long Teachers Training course. She then became the course co-ordinator and taught at The Yoga Institute for four years after her training and also accompanied the Dean Hansaji Yogendra for workshops in Hongkong and France. She has also trained at Hatha-based Yoga Schools in India in methods including Sivananda and Iyengar yoga. Bhakti Yoga, Meditation and Therapeutics were an extended part of the learning and teaching.
Having an international career as a Yoga Practitioner and Kirtaneer, in countries including Turkey, Bali, Hong Kong, North America and Dubai, she is now an affiliate to THE YOGA INSTITUTE, India and Yoga Alliance registered teacher as well.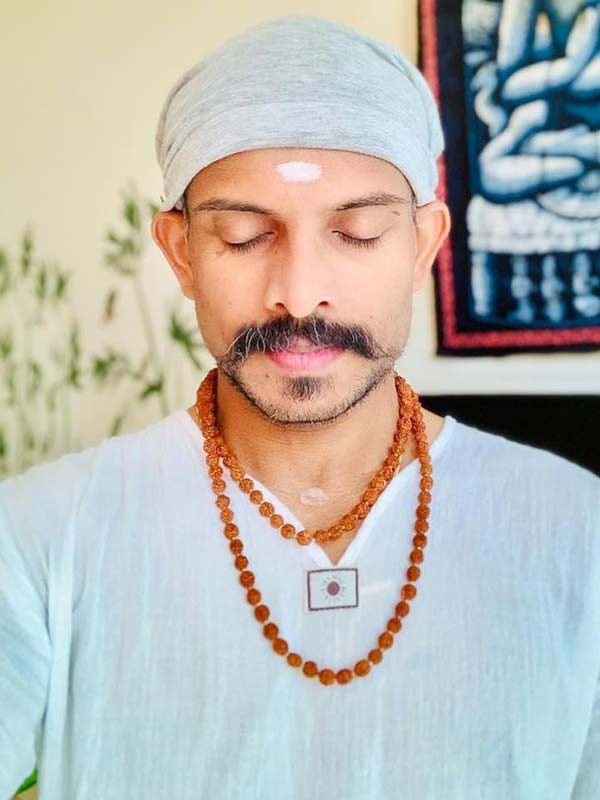 Vipin M.
Vipin is a passionate Sadhaka (practitioner) and considers blessed to be growing up learning from all the Guru's imparting the profound teachings since early days of his life. This has been his inspiration to interpret all the ancient texts and apply this in various fields of life including Yoga and develop simple ways to take students on a journey far and deep into the secrets of Yoga and it's philosophy. He is an ERYT 500 Hatha & Ashtanga Vinyasa teacher as well as a Reiki and Pranic healing practitioner.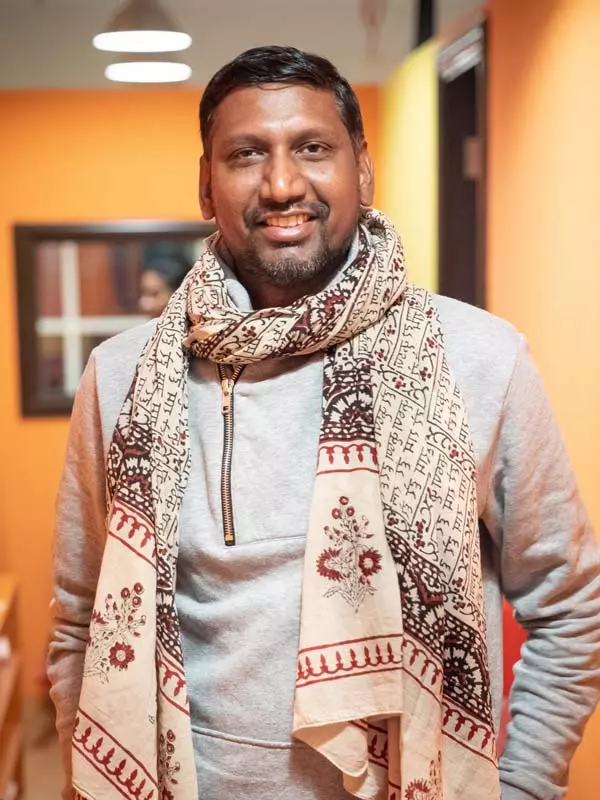 HARINAAM ANAND – BHAKTI YOGA & PHILOSOPHY
Harinaam is a well-known Kirtan singer who has been practicing Bhakti Yoga for the past 19 years. Harinaam currently performs kirtans in yoga festivals, yoga studios concerts educating the audience on the power of mantra chanting. His has a deep knowledge about the Bhagavad Gita and overall yoga phlosophy.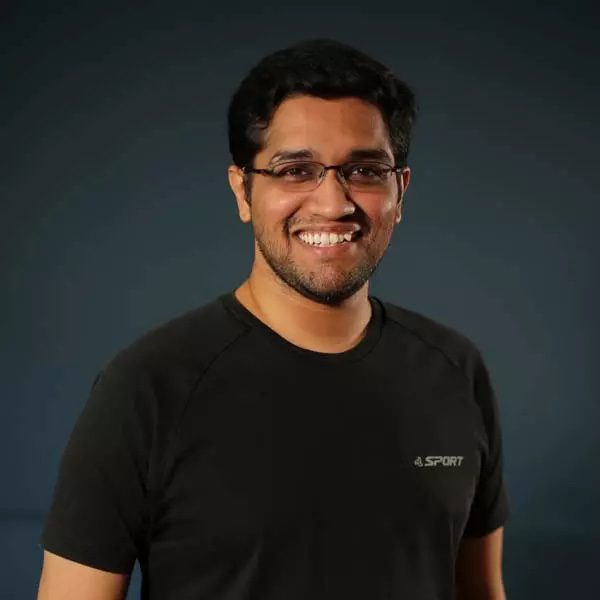 RANGAJI RAMACHANDRAN
Rangaji is a certified Iyengar Yoga teacher and holds a Masters in Yoga from SVYASA Bangalore, which helps him bring a contemporary approach to yoga.
His approach to biomechanics of Yoga has paved the way to handling health from a new perspective. This was inspired greatly by Dr Gladson Johnson, a Sports Physiotherapist from Bangalore (Attitude Prime Physio). He also uses complementary techniques from other bodywork systems to enhance the experience of Yoga, all the while retaining its traditional essence.
He has spent time in Orthopaedic Hospital under the guidance of Dr John Ebenazer in administering Yoga to patients as a way of managing and improving their overall health. He believes Yoga should be learnt as a subject, and not just practised as a physical form.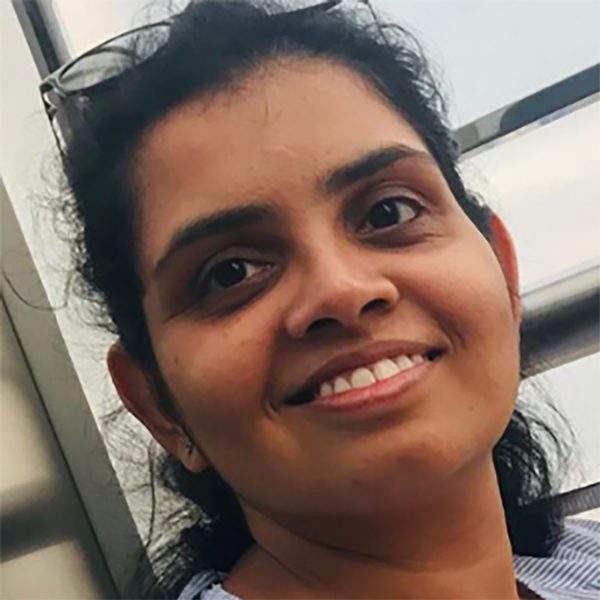 DR NUPOOR RAWLE – B.H.MS (GOLD MEDALIST), RYT 500, A.D.C, B.F.R.P
A qualified Yoga Instructor, Homeopathic Consultant, Counselor with 10+ years of varied experience in practicing homeopathy and alternative healing. Nupoor completed her RYS 500 from The Yoga Institute. Having a background as a Homeopath and with the combined knowledge of Yoga, she throws light on health and disease management through Yoga