Mondays 9:00-10:30am
Starts September 12
AED750
The importance of reconnecting with sensation within.
Who is this for?
– Yoga practitioners wanting inspiration for personal practice
– Yoga teachers wanting to learn how to guide students into a deeper practice experience
– Teachers and practitioners wanting to learn intelligent sequencing concepts
Programme outline
Week 1
Foundations of an Embodied Yoga practice
– Hold space to reconnect
– The importance of cultivating proprioception (on and off the mat)
Week 2
Hands and Feet
– How and why to reconnect with our support mechanisms
– Learn how to find your support mechanisms
Week 3
Freedom of the spine
– Gravity effect in our body and the spine
– The importance of articulating the spine in an integrated way
– Explore movement concepts: Waving Vinyasa/ Revolving/ Spiraling and learn its benefits in and off the mat
Week 4
Articular Coherence
– Why and how to find articular coherence
– Explore movement concepts: shifting weight/ pulsing
– Change direction in a safe way. And why it's important to cultivate practices where we change direction
Week 5
Move slowly, feel deeper
– Explore all the concepts in a Slow Flow practice followed by a Restorative practice, breathwork, and meditation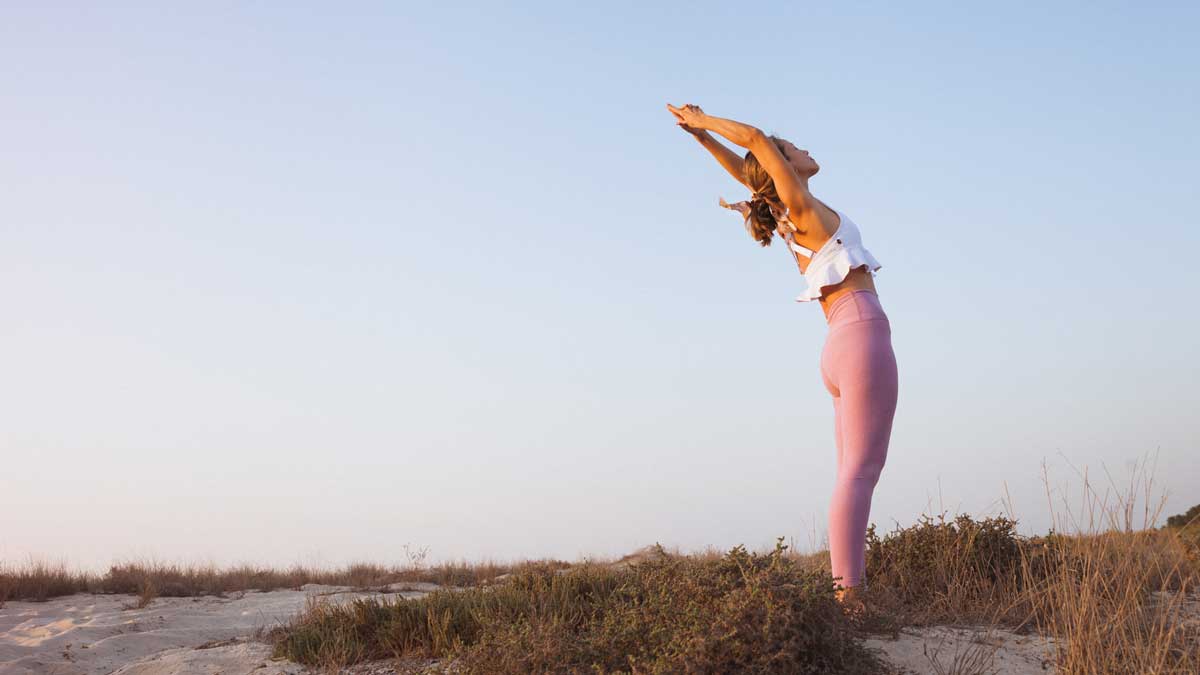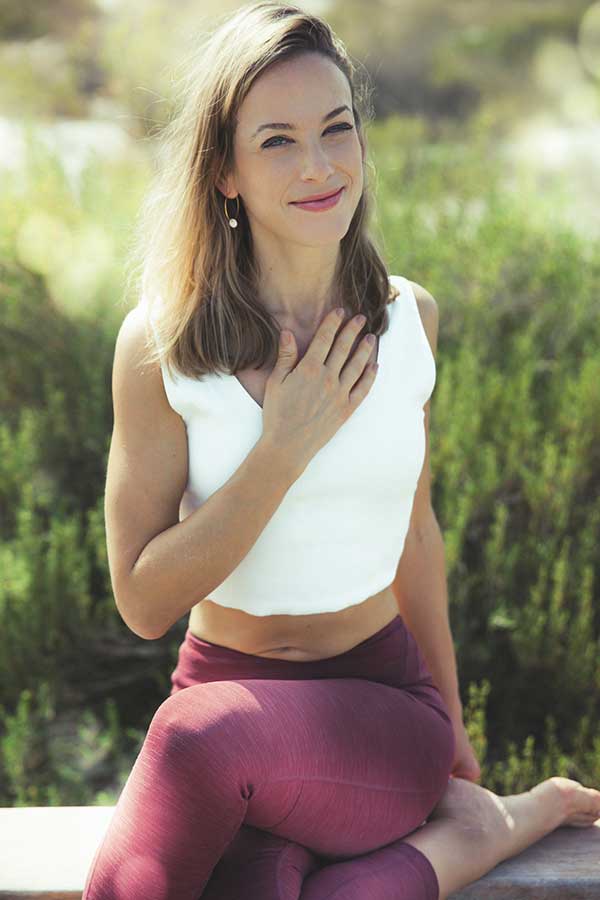 Anastacia has been practising yoga for seventeen years and teaching for six. She received her 200-hrs Yoga Teacher Certificate from Yoga Institute in Bali and has additionally studied Somatic Movement (Feldenkrais Method), Yoga for Anxiety, Yoga for Trauma, and Yin Yoga. Anastacia is currently a student of Julie Martin, learning about Intelligent Sequencing and Embodied Yoga. Her classes incorporate Slow Flow, restorative yoga, meditation, and breathwork. Her interest in the connections of body and mind and personal development led her to be certified in Emotional Intelligence and she is currently training to be a Life Coach.
**She received her 200-hrs Yoga Teacher Certificate from School Yoga Institute in Bali