AED500 for full programme
AED190 per session
Programme
Saturday May 20
10:30am-12:30pm
Yogasūtra Recitation from the Samādhi Pāda
Learn to recite from the first chapter of Patañjali'sYogasūtra, the Samādhi Pāda. In this group chanting session, we'll be focusing on accurate Sanskrit pronunciation, word by word translations, and discussion of the philosophy behind select sūtras. Find deeper appreciation and benefits from your physical āsana practice by unlocking the vibrations of sound that createyoga, or union, between the individual and Universal Self.
Sunday May 21
10:30am-12:30pm
Mantras for Yoga Practice
In this session, you'll learn to chant three traditional Sanskrit mantras which can be integrated into different parts of your yoga practice. We will be covering a Sūrya Mantra for Sun Salutations, Prāṇa Mantra for breath practices and the Yogāsana or Patañjali Invocation Mantra to recite before āsana practice or recitation of theYogasūtra. In this group chanting session, we'll be focusing on accurate Sanskrit pronunciation, word by word translations, and the philosophy behind each mantra. We'll also discuss the benefits associated with each mantra. This session is perfect for beginners, as well as those with an established chanting practice.
Sunday May 21
3:00-5:00pm
Sanskrit for Yoga and Āyurveda
This session is designed for practitioners of Yoga and/or Āyurveda who wish to delve more deeply into the Sanskrit roots of these subjects. We'll be overviewing the Sanskrit alphabet together, looking at aspects of sound, script and systems of transliteration, teaching you how to recognise and correctly pronounce commonly used Sanskrit terms found in Yoga and Āyurveda practice. This session will provide you with self-sufficiency for accurate pronunciation when reading Sanskrit terms.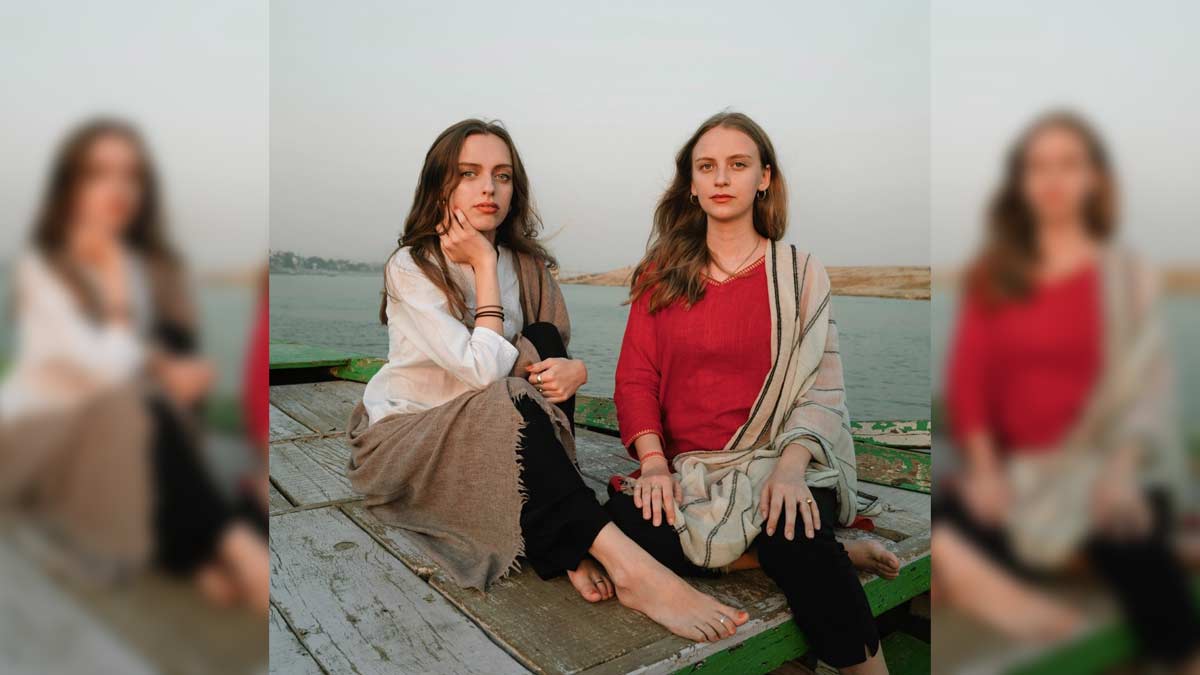 Samādhi Collective is an online space created by sisters Kamala and Jahnavi, inspired by ancient philosophies & spiritual practices from India. Together, they share sessions and workshops in Sanskrit language, mantra recitation, and yoga philosophy.
The sisters were both born in England and grew up in India, the Netherlands and the USA. They spent a large part of their childhood and teenage years in the Himalayan foothills of Rishikesh, have lived more than nine years in India, and have spent the past year living in Kathmandu, Nepal. Kamala and Jahnavi have been highly influenced by South Asian philosophies and cultures from an early age, and practices such as meditation, yoga, Ayurveda and Vedic astrology have been part of their lives for as long as they can remember.
Kamala holds an MPhil in Sanskrit and Indian philosophy from Oxford University and is an art history graduate from the Courtauld Institute of Art. She has also studied Sanskrit traditionally in Karnataka, India.
Jahnavi is an artist, designer and portrait painter, who studied the tradition of Indian miniature painting in Rajasthan. She is also an experienced yoga instructor, trained in Karnataka, and has taught traditional Hatha yoga in both India and Europe.
The sisters both hold diplomas in Hindustani Classical Music, and enjoy practicing and performing kirtan and bhajan together.