Saturday December 3
7:00-8:00pm
AED150
Join us for a three-part classical music concert including Indian classical Raag, Sufi and Arabic music.
The Indian classical Raag translates the emotions of one travelling down memory lane and feeling a deep connection with nature.
The Sufi saint Muin Al-Din Chishti also known as Khwaja Gareeb Nawaz was one of the most outstanding figures in the annals of Islamic Mysticism. This song teleports you into a similar world of mysticism with all its highs and lows.
The evening ends with 'The Arrival of Sultan'. This musical piece covers the journey of a Sultan trying to re-establish his glory through the struggles of life in that desert.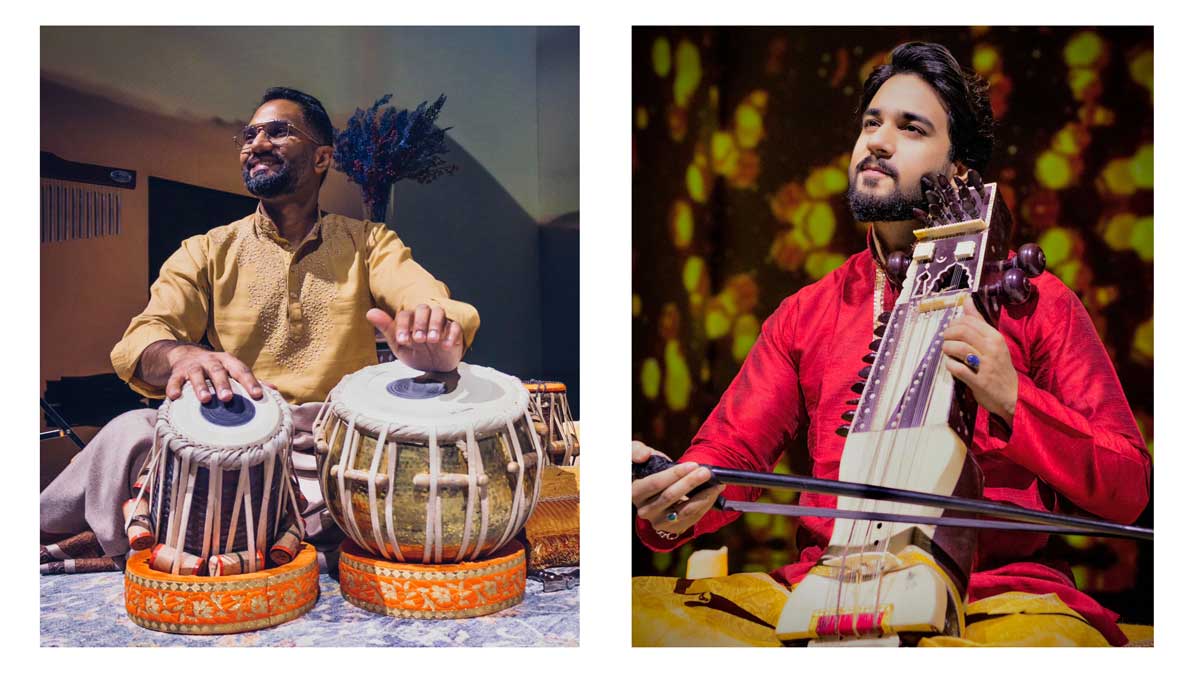 About Nabeel and Sandeepan
---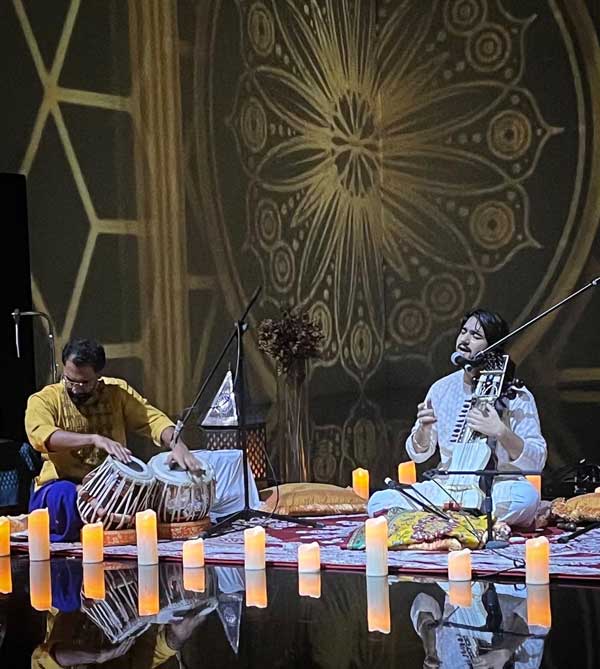 Nabeel is a Sarangi player, composer, and singer-songwriter. He is the eighth generation of Sarangi artists in his family and is the grandson of the Padma Bhusan awardee Ustad Sabri Khan Saheb.
He has performed in various countries over the world and is a regular panelist at the Theatre of Digital Art (TODA), Dubai.
Sandeepan performs on the Indian Tabla and is also a percussionist. He has performed with renowned classical artists in India and abroad.